Walt Disney was a creator, an innovator, an entrepreneur, and a visionary. As such, he did not like the idea of sequels, remakes, and do-overs. But despite The Walt Disney Company's namesake having such an aversion, Disney continues to reinvent itself as the live-action remake mill with an endless line of remakes coming down the pike.
RELATED: Walt Disney's untimely death led to a company cover-up that you probably never knew about
READ ALSO: Imagineers unfreeze Walt's head, and he's furious over the destruction of his beloved theme parks
Many fans think that if Walt Disney had lived long enough to see the era of the Disney remakes, he would have looked the other way. Some think he would have been opposed to the idea. There is even a small group of people that, since 2018, absolutely (but erroneously) believe that a clause in Walt Disney's will holds the studios legally bound to remake the famed visionary's classic every 10 years, so much so that even the website Snopes.com has devoted an entire entry to the strange belief.
But it's very clear by his own admission that Walt Disney was not a fan of remakes, that he did not care for do-overs, and he turned his nose up to the idea of sequels.
Walt was once quoted as saying, "By nature, I'm an experimenter, and to this day, I don't believe in sequels. I can't follow popular cycles. I have to move on to new things. So with the success of Mickey, I have always been determined to diversify."
Sequels and remakes should remain the stuff of competitors, and it's disgraceful that they ever became the stuff of Disney. By remaking and taking from others' creativity and imaginative prowess and process, current animators are cheating. Disney is cheating. Copying creativity is not the same as creativity.
Disney infused his heart, my soul, and even his life savings into each of his beloved classics. As such, they simply cannot truly be made over, and why would they need to be? They cannot and should not be revisited. Each beloved Disney classic encapsulates a beautiful season of innocence and childhood simplicity. There is a joy in watching them that cannot be delivered today–especially when the attempt is made to copy them and present them as a new offering.
On April 1 this year, DisneyDining featured a spoof post that claimed Walt Disney Company CEO Bob Chapek had called for the scrapping of all live-action remakes beginning May 1. Think of it as a "perfect (Disney) world scenario" in the minds of at least this writer.
It's just too bad that isn't the case, though, as evidenced by the copious amount of live-action Disney remakes slated to hit the box office and/or the Disney+ streaming platform in the near future.
Pinocchio
Set to release on Disney+ Day, September 8, Disney's live-action Pinocchio is being directed by Robert Zemeckis and stars Tom Hanks as Gepetto, Joseph Gordon-Levitt as the voice of Jiminy Cricket, Cynthia Erivo as the Blue Fairy, and Benjamin Evan Ainsworth as the voice of Pinocchio.
The film is set to bring new life to the classic story of Pinocchio, a puppet who dreams of becoming a real boy. It will see a lot of the original animated film's visuals be brought to life, especially when it comes to Pinocchio himself. The remake looks to be one of the biggest releases on Disney+ Day.
Peter Pan and Wendy
Others have attempted to make a live-action film about Peter Pan, but Disney's new take is on a film about both Peter Pan and Wendy, called, well, Peter Pan and Wendy.
The film will be directed by David Lowery, who directed the 2016 live-action remake of Disney's Pete's Dragon. Jude Law stars as Captain Hook, with Peter Pan played by Alexander Molony and Wendy played by Ever Anderson. Yara Shahidi plays the role of Tinker Bell, and comedian Jim Gaffigan plays Captain Hook's loyal stooge Smee.
No release date has been announced as of yet, but we do know the film will have its debut on Disney+.
The Little Mermaid
Director Rob Marshall has remade Disney's The Little Mermaid after his success with Mary Poppins Returns, and the cast is a star-studded one.
The film retells the story of Ariel, played by Halle Bailey, as she dreams of one day having human legs. Her Prince Eric is played by Jonah Hauer-King, and Melissa McCarthy plays the role of Ursula the Sea Witch. Other stars include Pirates of the Caribbean's Javier Bardem, Awkwafina, Jacob Tremblay, and Daveed Diggs.
The live-action version of The Little Mermaid is slated for a theatrical debut on May 26, 2023.
Snow White and the Seven Dwarfs
Marc Webb directs the live-action remake of Disney's first-ever feature-length film from 1937, Snow White and the Seven Dwarfs.
The film retells the story of Snow White, played by Rachel Zegler, who seeks shelter and safety in a cottage in the forest, only to find out it belongs to seven little men. Her stepmother, the Evil Queen, played by Gal Gadot, wants her dead.
RELATED: Latina actress to play Snow White in Disney's live-action remake, says she's "not bleaching her skin
The film has received criticism, most notably from Game of Thrones star Peter Dinklage over fears that the film will perseverate stereotypes of people in the dwarfism community. Despite promises to cast other "magical creatures" instead of seven dwarfs, Disney has reportedly moved forward in casting a member of the dwarfism community as one of the Seven Dwarfs.
Hercules
Disney first announced a new take on Hercules in 2020, and since then, the company has also announced that the Russo Brothers will be on tap as producers of the film.
As of yet, no casting has been done for the film, but fans already have their ideas about who should play the role of the young demigod who works to regain his powers while Hades works against him. We do know that Guy Ritchie, who directed Disney's remake of Aladdin, starring Will Smith, will direct the film.
RELATED: Will Smith reaches out to Chris Rock, explains what happened the night of the infamous "Oscar slap"
This one could get a pass from naysayers, but only if the Muses are part of the retelling.
Lilo and Stitch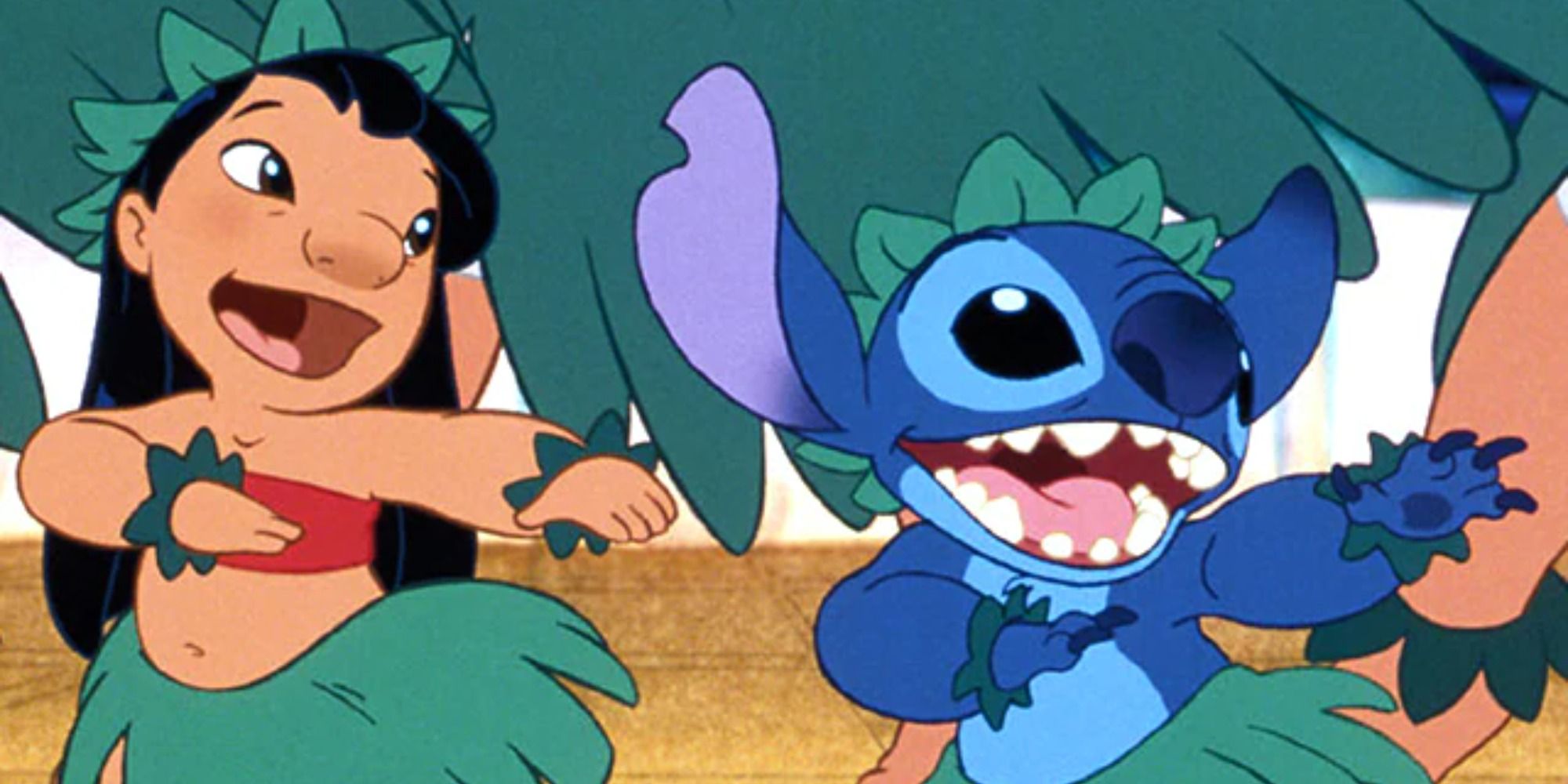 Lilo & Stitch is one of Disney's biggest franchises so far, even getting a spinoff on Disney Channel that was very well received by fans. Apparently, Disney took that as a sign that it was time to give Lilo and her pal Stitch the live-action/CGI treatment, and director Dean Fleischer-Camp is up for the challenge.
Not much is known about the new film as of yet, and no release date has been officially announced.
Tinker Bell 
Tink has been featured in several animated features about her, her fairy friends, and Fairy Hollow, even though she's actually Peter Pan's sidekick. Now, Tinker Bell is getting her own live-action Disney film.
Though we don't know much right now about plans for the film, we do know that actress Reese Witherspoon is involved as a producer, though it isn't clear yet whether she'll also play an acting role as well. There has not been a release date announced yet.
A new low: Sequels to remakes
The Walt Disney Company is even resorting to making sequels to its remakes. Isn't that a bit akin to "the copy of a copy?" (Which begs another question: Has the vending machine of creativity at Disney simply gone unrefilled for years now?) Nevertheless, they are happening.
A sequel to Disney's 2019 live-action The Lion King 
Disney's 2019 remake of The Lion King was one of the highest-grossing films that year, amassing more than $1 billion at the box office. So of course, Disney's going to "sequelize" it; sort of a remake or take-two of a remake.
The upcoming film is reportedly a prequel that focuses more on the relationship between Mufasa, (voiced by Aaron Pierre) and his evil brother Scar (voiced by Kelvin Harrison Jr.). The director on tap for the sequel, uh, prequel, is Barry Jenkins.
A sequel to Disney's 2021 live-action Cruella
One of the bigger Disney hits from 2021 was Cruella, a live-action film that gives us a reason for Cruella De Vil's evil mindset and affinity for dalmatian fur. Almost immediately after the film debuted, a sequel was announced with director Craig Gillespie and actress Emma Stone returning.
A sequel to Disney's 2016 live-action The Jungle Book
In some ways, Jon Favreau's 2016 adaptation of The Jungle Book was where Disney's live-action remake craze really began and based on its success, they're now trying to make a sequel.
No details have been released, but it appears that Jon Favreau will steer the ship again with another story about Mowgli, Baloo, and the jungle gang that has its original roots in works from the mind of English author Rudyard Kipling.