Disney is reportedly in talks to acquire the Harry Potter brand from author and creator JK Rowling and Warner Bros. Entertainment, which is sure to excite and infuriate fans of the Mouse, the Wizard, and both.
RELATED: Universal Studios Orlando Announces the Closure of Harry Potter Attraction
The Harry Potter brand has been casting spells on fans of all ages for more than 25 years now, but The Walt Disney Company may have a trick or two up its proverbial sleeve that could welcome the Wizarding World of Harry Potter into the Muggling World of Disney.
The Harry Potter series is far and away the highest-selling series of novels ever. There are only seven books in the series, each written by British author and creator of Harry Potter, JK Rowling. Since the first novel, Harry Potter and the Sorcerer's Stone, was published in 1997, the Harry Potter novel series has sold well over 500 million copies–150 million more than the next highest-selling novel series, R. L. Stine's Goosebumps series. Harry Potter and the Sorcerer's Stone alone accounts for a quarter of the copies sold.
RELATED: If Your Family is Part Disney Fans, Part Potterheads, THIS is the House You Need to Rent in the Orlando Area
But what started out as a book series about a group of characters born in the mind of JK Rowling has become an international culture, a way of life, the flames of which are fanned by blockbuster films,
which have made over $7.7 billion at the box office
, a Broadway show, theme park rides and attractions, more merchandise than fans can shake a wand at, and continued media coverage of the actors and actresses that brought Harry, Ron, Hermoine, and others to life.
To say that the Harry Potter brand is a lucrative one would be understating the success of the franchise and its reach.
In 2019, Harry Potter stores around the world raked in more than $26 million in revenue. And that was before the new three-story, 21,000-square-foot Harry Potter flagship store opened in June 2021 in New York City. Book sales for the franchise account for approximately $8 billion, and Harry Potter-inspired toys and games account for just over $7 billion in revenue.
RELATED: Beloved "Harry Potter" Star Dies, Death Certificate Lists Six Contributing Factors
It's no secret that Disney's newly-reinstated CEO Bob Iger is responsible for overseeing several highly-lucrative deals between Disney and other IP brands, leading to Disney's acquisition of PIXAR, Marvel, Lucasfilm, Hulu, and 21st Century Fox, among others. But while most of Disney's Iger-era acquisitions have been largely successful, the acquisition of 21st Century Fox in 2019 has proven to be somewhat problematic.
The purchase of a ready-made uber-lucrative intellectual property like Harry Potter could give Iger the boost he needs to get over the potential slump brought on by 21st Century Fox, and Disney's ownership of the Harry Potter brand would give Disney a near-global domination in the entertainment industry, as Harry Potter has become the cornerstone at Universal Studios, with Potterheads racing to Universal parks around the globe, just to walk along Diagon Alley, visit Hogsmeade, and pay homage to the Hogwarts School of Witchcraft and Wizardry.
Such an acquisition would make Iger look good too, and would add to the already-lengthy list of acquisitions he's spearheaded during his tenure as CEO at The Walt Disney Company.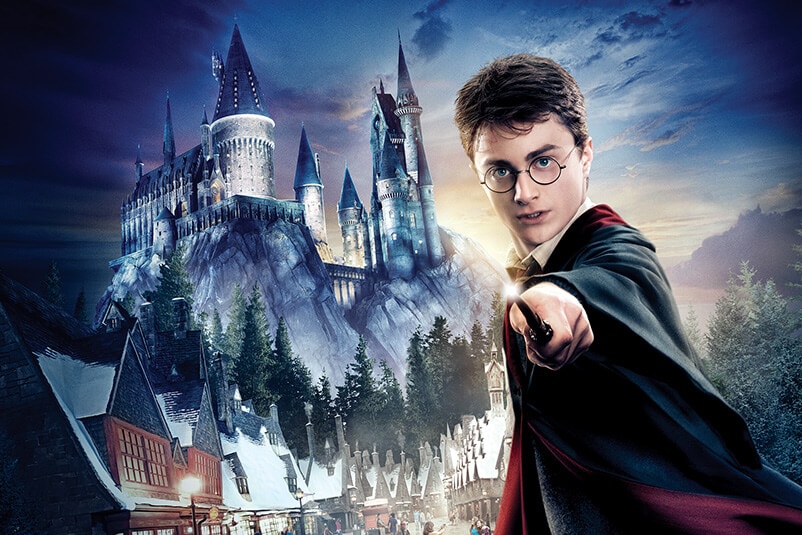 One of the biggest hurdles to overcome, should Disney purchase the Harry Potter brand from JK Rowling and Warner Bros., is that of the presence of the Wizarding World (and all that goes with it) at Universal Studios parks in Orlando, Hollywood, Japan, and Beijing. What would become of those locations, should Disney actually move forward with a deal to acquire Harry Potter?
Answering this question and others would only be the tip of the iceberg, were Disney to actively pursue a deal with Warner Bros. to buy Harry Potter. Long before those questions are asked, we need to ask whether Harry Potter is the right intellectual property for Disney–and whether this satirical trip down imagination lane could ever have any merit to it.