During The Walt Disney Company's second-quarter earnings call, the entertainment giant touted its many accomplishments during January, February, and March of this year.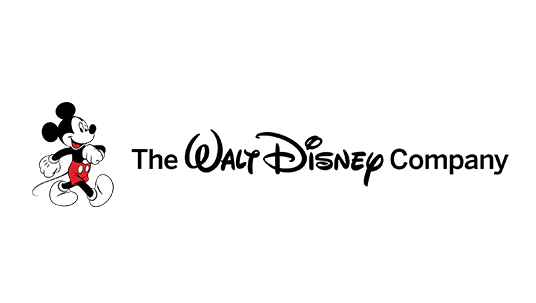 From an increased "demand" at its theme parks to an increase in spending by Guests in the parks, the company had a lot of positives to share with those who have a vested interest in the company's performance. One of the loudest things Disney execs shouted from the rooftops was the increase in the number of Disney+ subscribers it had during the second quarter. That number far exceeded expectations.
The Walt Disney Company gained another nearly 8 million Disney+ subscribers during the quarter, bringing its total number of subscribers to 137.7 million. In addition to those numbers, the company revealed that 41.4 million people now subscribe to Hulu's on-demand service, and ESPN+ now has a total of 22.3 million customers.
All three streaming services saw increases over the previous quarter.
Disney CEO Bob Chapek used the words "direct-to-consumer" multiple times during the earnings call, as those efforts have the appearance of success, but the truth is that Disney's streaming business is still losing money at this point. To make matters worse, operating losses related to its streaming business continue to grow as its direct-to-consumer revenue grows.
In Disney's defense, its streaming business is only 2 1/2 years old, and most new businesses aren't profitable so soon–even a new business with Disney's name on it. Amazon was in existence for years before it became profitable.
At this point, Disney's DTC businesses have amassed 200 million paid subscriptions that create almost $5 billion in revenue each quarter, so you'd think those businesses would be adding to Disney's bottom line, but the truth is, they aren't yet, and the losses from those businesses continue to grow, according to The Motley Fool.
From the graphic below, you can see that the last quarter's operating loss of nearly $900 million is the biggest loss Disney's DTC businesses have encountered since they were up and running well in early 2020.
But even experts aren't sure why this is true. The company's operating loss is published for all to see, but the breaking down of the company's DTC spending is not published. But most experts do agree that production costs are the most likely responsible party.
According to James Brumley with The Motley Fool:
"Walt Disney's most recent quarterly filing with the Securities and Exchange Commission (SEC) acknowledges the 'increase in programming and production costs was due to higher costs at Disney+ primarily due to more content provided on the service, increased sports programming costs and higher subscriber-based fees at Hulu.'
"The company's content budget (including exclusive content for its streaming platforms) for the current year stands at $33 billion, up $8 billion from 2021's crimped production budget. It's also arguable that Walt Disney is spending more to promote its direct-to-consumer platforms than it was planning to just a couple of years ago when consumers were eager to sign up for anything that might relieve the boredom of pandemic lockdowns."
The streaming business market has become extremely competitive as many entertainment companies move toward the streaming option as opposed to finding their respective places on cable providers' channel line-ups. And Disney's strongest competitor, Netflix, saw losses during the same quarter.
Disney's SEC filing does continue with goes on to say, "Selling, general, administrative and other costs increased 21%, or $0.7 billion, to $3.8 billion due to higher marketing costs at our direct-to-consumer and parks and experiences businesses."
RELATED: 50 Films removed from the Disney+ platform as of May 1
It's safe to say that Disney has a problem. Especially if its streaming businesses continue to cost more to operate than the amount of revenue they bring into the company. Only time will tell if this trend will continue.