Executives with The Walt Disney Company will participate in the Disney empire's fiscal year 2022 third-quarter earnings call today via live webcast. The webcast is expected to begin shortly after the closing bell on Wall Street, which is at 4:30 p.m. Eastern.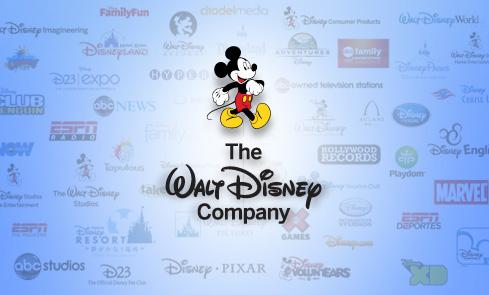 Investors are hoping to hear good news about Disney stock, as well as projections for the stock. It's fairly safe to say that investors are hopeful about receiving all good news from Disney CEO Bob Chapek and Disney CFO Christine McCarthy. After all, as investors, it's always good to hear promising news that makes them feel good about their respective investments in the House of Mouse.
But as Disney's stock has taken investors on a bit of a roller coaster ride as of late, it's also safe to say that investors are largely cautiously optimistic about the future of the company as it pertains to the performance of Walt Disney Company (DIS) stock.
Investopedia reports the following:
The company's 2021 fiscal year ended on October 2, 2021.5 Analysts predict that Disney's adjusted earnings per share (EPS) and revenue will both increase at a solid pace year-over-year (YOY), although at a slower rate than in previous quarters.
Here are just a few of the things we can look to hear about during Disney's earnings call for the third quarter of its fiscal year 2022, which includes the months of April, May, and June 2022.
Healing from the pandemic continues
According to Investopedia, The Walt Disney Company has been able to bounce back from the impact of the coronavirus pandemic in 2020 that rendered every single Disney Park around the globe non-operational for several months. The healing trend continues as most of the company's theme parks are fully operational once again, but the growth experienced by the company as of late is also fueled by the success of Disney's streaming platforms.
A salute to Disney's streaming platforms
During The Walt Disney Company's second-quarter earnings call for the fiscal year 2022, CEO Bob Chapek and CFO Christine McCarthy touted the success of Disney+ and the increase in the number of subscribers to the magical streaming service, surpassing 137 million subscribers.
While we won't know specific subscriber numbers and the percentage of increase in subscribers until this afternoon, we do expect to learn that the number of subscriptions has increased. Both Disney+ and Hulu have seen sizable increases in subscriptions over the past quarters; however, that growth rate has slowed, and it is worth mentioning that the prospect of using ads on the platform may ultimately affect growth as well, but that remains to be seen.
RELATED: 24 Cities file suit against the Walt Disney Company, alleging failure to pay millions related to its streaming platforms
Disney's stock price has performed poorly, but Disney Magic will make it all better
Disney stock (DIS) outpaced the market almost one year ago in the late summer of 2021. It peaked in September, but then saw mostly losses over the next 10 months. It enjoyed a very brief rally in January and February 2022, but the rallying only lent itself to modest gains, and over the spring, those gains disappeared.
Disney's stock price reached a low point last month, and since that time, it has improved, but slightly. Those slight gains can't compare with the stock's one-year trailing total return of more than -38%. For context, consider that the S&P 500's return as of August 8 was -6.6%.
The Walt Disney Company's Q3 FY 2022 earnings call will take place via live webcast today at 4:30 p.m. Eastern. You can visit the company's website to listen in to the call.