Disney World water parks aren't your everyday water parks. Like every experience at the Walt Disney World Resort, there's always a story. In the case of Disney's water parks, the stories involve a freak snowstorm at Blizzard Beach and a crazy storm that left a boat atop a mountain at Typhoon Lagoon.
RELATED: Disney closes this park for one day because of cool temperatures. Brrrrrrrr!
And speaking of Typhoon Lagoon, we've got a story that's been a long time coming, and we're pretty (cautiously) excited about it. After a long hiatus, it looks like Disney World's Typhoon Lagoon water park will open on January 2, 2022.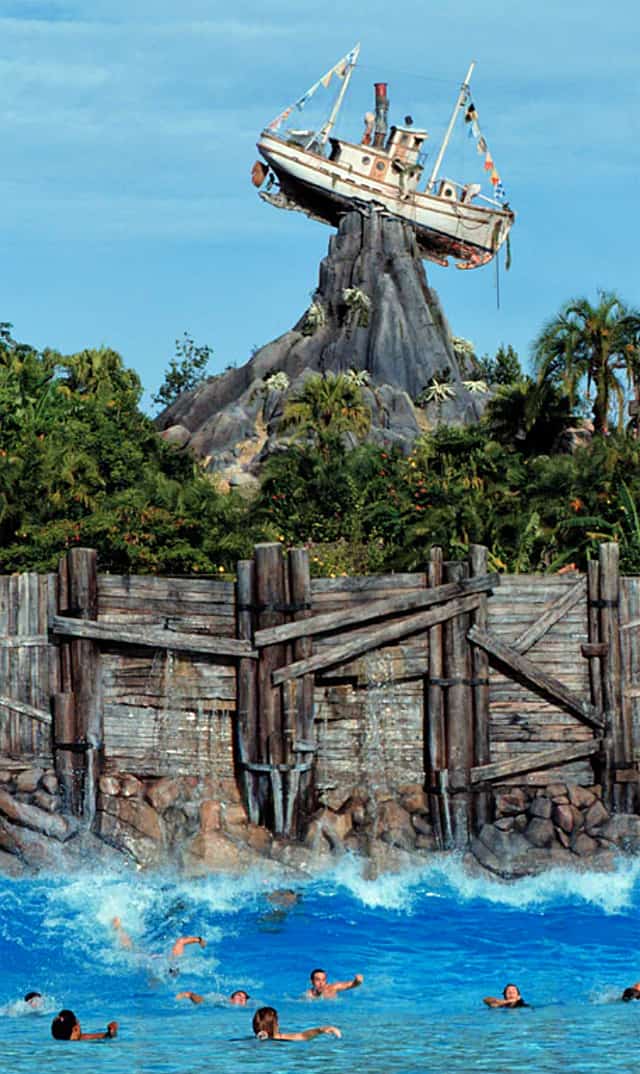 Both of Disney's water parks, Typhoon Lagoon and Blizzard Beach, closed when the Walt Disney World Resort closed in response to the global coronavirus pandemic in March 2020. But when the four theme parks opened to Guests in July, nearly four months later, each water park remained closed. Blizzard Beach reopened to Guests in March of this year, but Typhoon Lagoon remained closed–as did Disney's lips–about when the water park might reopen.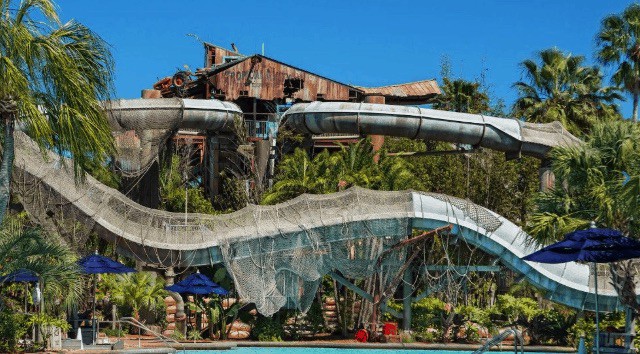 Disney's website shows Blizzard Beach to be closed beginning on January 2, 2022. In years past, each water park undergoes maintainenance, repair and refurbishment at alternate times, meaning when one water park closes for maintenance, the other water park opens, and vice versa.
RELATED: Typhoon Lagoon set to reopen after Christmas? Several things point to "yes"!
Though no official reopening date has yet been announced by Disney, Typhoon Lagoon will reportedly reopen when Blizzard Beach closes for its annual maintenance and sprucing up.
RELATED: Well, is it opening or not? Disney sends mixed messages about Kali River Rapid's reopening date
Once Typhoon Lagoon is open, with the exception of the All-Star Sports Resort, we will finally be able to say–for the first time–that all of Disney World's parks and resorts have finally reopened following the pandemic-related closure.
Guests at Walt Disney World who enjoy the water can add to their Disney experience at Typhoon Lagoon water park. There's something for everyone, including attractions for Guests who can't get enough of the water, and for Guests who'd rather just sun on the beach. Guest favorites include the Crush 'n' Gusher, the wave pool, and Mayday Falls.
So if part of your Disney vacation at the parks includes a trip to Typhoon Lagoon, for some family fun in the water, you're in luck! Which of the water parks at Disney World is your favorite? Let us know why in the comments!