It seems odd to read the words, "Christmas classics" and "backlash." Isn't that what makes them Christmas classics–their staying power, their ability to withstand the test of time, and their knack for bringing us back year after year after year?
This year is a bit different, however, according to Outsider.com, which claims that some "film critics are wanting to cancel several Christmas classics over toxic masculinity, one of them being (the 1946 film) It's a Wonderful Life."
You don't get much more classic than an iconic film written by Frank Capra, starring Jimmy Stewart, Donna Reed, and Lionel Barrymore. The film follows (through the eyes of a trio of angels in Heaven) the life and times of George Bailey of Bedford Falls. George has his whole life planned out until he realizes that he doesn't. He tends to put the desires, goals, and wishes of others ahead of his own, but that's because he has the guarantee that there'll be time to realize his goals soon enough. But "soon enough" never comes, and George winds up living in the same old Bedford Falls, among the same old Bedford Falls folks, even though he had always planned to shake to dust of that "crummy little town" off and "see the world."
George ends up contemplating his life as he stands at the edge of a bridge staring down the turbulent waters below. He considers ending it all before an angel named Clarence who's yet to earn his wings jumps in the water to "save" George. George finally sees what life on earth would have looked like, had he never been born.
But critics say It's a Wonderful Life is full of toxic masculinity and should be canceled, much like anything else people find a reason to dislike. Their reason? The horrible George Bailey kisses his wife without getting her permission first. Really?
Sounds like a bunch of Scrooges to me.
The critics are also up in arms over another Christmas movie that debuted in 1996, called Jingle All the Way (which, by the way, you can catch on the Disney+ streaming app if you're like me–a terrible person who watches these kinds of things). The film stars Arnold Schwarzenegger and Sinbad, who portray rival characters, each one trying to purchase the coveted hot-ticket toy of the season: a Turbo-Man action figure. Each one has a son at home who's just got to have a Turbo-Man, and they'll stop at nothing to get one.
RELATED: You'll need a reservation to see Santa this year at Disney
But the critics and Scrooges who have a problem with this film don't actually have a problem with the main characters or with their respective plights to be named "Dad of the Year" solely based on their abilities to produce the aforementioned Turbo-Man. Isn't that "toxic masculinity?" No, they take issue with another character in the film–a minor character, mind you.
"Some people claim that Phil Hartman's character, Ted, is creepy," the post from Outsider.com reads. "His unintentional advances on Liz spoil the seasonal film."
Spoil it? That element has little to do with the storyline, so I say, "Bah humbug to the critics."
And believe it or not, a harmless, happy little Disney Christmas staple, featuring the incomparable voice of Toy Story's Buzz Lightyear, is also under siege. Disney's The Santa Clause, starring Tim Allen, found its way into our festive merriment in 1994, some 27 years ago. But apparently, it took the up-and-coming critics of today to show us the error of our ways.
Critics say the film fosters fat jokes and fat-phobia. So, of course, instead of knowing right from wrong ourselves and learning to be kind to others, we should scrap the film altogether (presumably because we get our morality from a Disney film about a Dad who becomes Santa and gains weight). This is "cancel culture," people.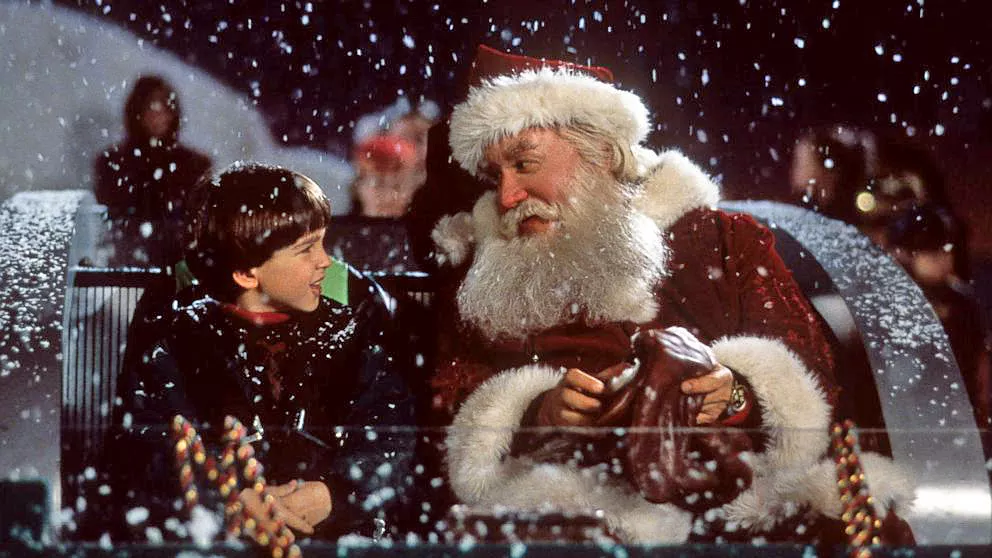 "Tim Allen plays a toy salesman, Scott Calvin, who assumes the duties of Santa Claus and begins to gain weight to resemble his appearance," reads the post from Outsider.com. "The sudden weight gain causes many fat jokes, and critics believe this references fatphobia."
Again, we've been loving this film for 27 years. We have no plans to cancel it.
What do you think about the cancel culture as it relates to these and other Christmas classics? Let us know in the comments!