Ka-chow! It's like old times again as Owen Wilson and Larry the Cable Guy are joining forces once again to bring Lightning McQueen and Mater to life in a brand-new Disney+ series from Disney and PIXAR!
RELATED: Owen Wilson and Saturday Night Live make fun of the "Cars" franchise, give Lightning McQueen sexually suggestive lines in upcoming film
Yesterday was Disney+ Day–the first-ever celebration of the anniversary of the launch of the Disney+ streaming platform, and as part of the festivities, Disney announced a laundry list of upcoming new series, movies, and other offerings that will call the platform home, beginning in 2022.
Among the new series announced was a new Cars-themed collaboration between Disney and PIXAR called Cars on the Road, which follows Lightning McQueen, voiced by Owen Wilson, and Mater, voiced by Larry the Cable Guy, as they take to the road. Each episode features the best friends duo heading to a different destination. Old friends from the successful Cars franchise will be there, but we'll get to meet new friends as well.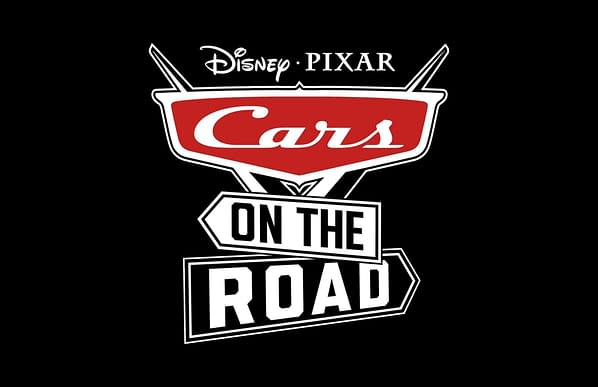 The new series was announced via a PIXAR Disney+ Day special, hosted by PIXAR's Chief Creative Officer Pete Docter.
RELATED: Surprise! Cast Members meet the man behind the roles they play at Disney's Animal Kingdom
Larry the Cable Guy took to Twitter to tweet about the new series, and you can almost feel his excitement about Cars on the Road.
So excited! Best friends are back! Rev up those engines cuz Owen Wilson and I return to voice Lightning McQueen and Mater in the Disney+ original series: Cars on the Road, streaming in 2022! @Pixar @disneyplus #DisneyPlusDay pic.twitter.com/ADQ5Vdo2VK

— Larry The Cable Guy (@GitRDoneLarry) November 12, 2021
Cars on the Road is being compared to PIXAR's Monsters at Work, which first debuted on the platform in July 2021. Like Cars on the Road, Monsters at Work also featured the original voices of its two main characters.
Cars on the Road joins a whole line-up of new offerings on the Disney+ streaming platform, including a new series called Baymax!, a spin-off of Big Hero 6 that sees Baymax as the ultimate health care companion who doubles as a coffee cafe barista! You can see the trailer here:
Other offerings announced for 2022 include the remake of Disney's 1940 Pinocchio, starring Tom Hanks as Gepetto, Zootopia+, Season 3 of The Mandalorian, Ms. Marvel, Andor, Obi-Wan Kenobi (we've been waiting for a while for that one!), High School Musical: The Musical: The Series, Season 3, and more.
Cars on the Road hits the road next year only on the Disney+ platform!