Baymax from Disney's Big Hero 6 may literally be the most unsung hero in the entire Disney universe.
He's quiet. He's smart. He's observant. He's kind. He's patient. He's helpful. He's the ultimate health care companion, and he always makes sure you're satisfied with his service. Oh, and there's the thing about him sacrificing himself to save Hiro. So, yeah, it's time for him to get his own break-out spin-off, and that's just the honor that's been granted him by Disney+!
Today, Disney+ subscribers around the world are celebrating the platform's second anniversary with the first-ever Disney+ Day. Lots of Disney and PIXAR shorts have made it to the platform beginning today, Marvel's Shang-Chi and the Legend of the Ten Rings is streamable today, Disney's Jungle Cruise is no longer a paid offering as of today, and Olaf Presents makes its debut!
RELATED: Short on time? Olaf and Josh Gad have you covered with activities you can do in a short time
And while we're thrilled about that, we know with Disney, we can always look ahead, and Baymax's new series, called Baymax!, is one of the new offerings on the horizon. It's set to debut on the platform next summer, but we've got your sneak peek now:
The trailer gives us just a taste of the new series and sees Baymax in his usual capacity–the ultimate healthcare companion with a natural bent toward customer service and a willingness to help no matter the call. When Hiro's Aunt Cass falls and hurts herself and is unable to work, it's Baymax to the rescue, offering to run the cafe for Aunt Cass until she's better. And you should see him make a caramel latte.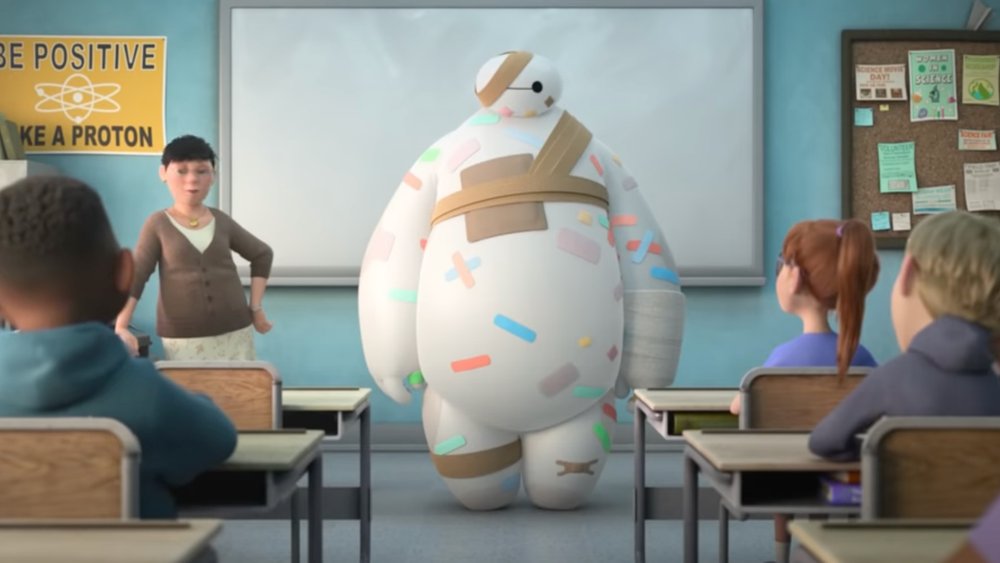 According to GeekTyrant, the new animated series is the first TV series to be produced by Walt Disney Animation.
"Most animated TV shows based on films in the Disney animated movie including Big Hero 6: The Series have always been made by Disney Television Animation," the site states in a recent post. "The Baymax series is created and written by animation filmmaker Don Hall, director of Disney movies Winnie the Pooh, Big Hero 6, Moana (as co-director), and Raya and the Last Dragon previously."
The series will hit the Disney+ streaming platform in Summer 2022.