Four lucky Home Alone fans will have the opportunity to stay the night in Kevin McCallister's home from the hit Christmas movie, Home Alone, starring Catherine O'Hara, Macaulay Culkin, John Candy, and Joe Pesci.
The first film in the franchise was released in November 1990 and starred 10-year-old Macaulay Culkin as Kevin McCallister, the youngest of 5 kids, who's part of an even bigger family, thanks to his ever-present aunt, uncle, and a myriad of cousins–as if his own immediate family wasn't big enough.
Through a series of unfortunate events, including a shove in the kitchen, a glass of spilled milk (no crying over it please), a trip upstairs to the (yikes) third floor, and a power outage, Kevin is left behind at his home in Chicago while his family jets off to Europe for a Parisian Christmas. Kevin's parents fail to notice he's missing and at home alone until they're at baggage check in Paris, but two grimy thieves with cash and collectibles on their minds noticed almost immediately and began planning to break in to the sprawling red brick home with the sculptures to close to the driveway.
They've got another thing (or two) coming, though, when they realize that Kevin didn't go on holiday with his parents.
If you live in Chicago, chances are that you've seen the iconic McCallister family home in person. It's not a set, but a real house in a suburb of Chicago, located at 671 Lincoln Avenue in Winnetka, Illinois. It was only recently listed and sold. It's about to be listed again, but not on a realtor's website.
Instead, the 1920s-era Georgian colonial McCallister house, located in a North Shore suburb of Chicago, will be available through Airbnb, but only to four lucky fans.
RELATED: You can now book Pooh's treehouse on Airbnb!
According to Distractify, the house will be dressed in its holiday best for the evening.
"During this exclusive stay, the entire house will be outfitted in holiday decor, including a perfectly trimmed tree that's decked out with twinkling lights. But it wouldn't feel like the Home Alone house without the opportunity to set booby traps and scream into the mirror after splashing your skin with aftershave."
Guests will be hosted by Kevin's older brother, Buzz McCallister, during their stay.
"You may not remember me as particularly accommodating, but I've grown up, and I'd be happy to share my family home–my pizza even–with you this holiday season," Buzz said in a statement from Airbnb. "Just try not to let my tarantula, Axl, loose this time."
RELATED: Freeform releases its "25 Days of Christmas" line-up of holiday fun and flicks
While there, guests will get to meet Buzz McCallister's tarantula, and if they get hungry, they'll be plenty of Kevin's favorites on hand, ripe for the noshing. (You know, Chicago-style pizza and mac-and-cheese; what else?)
Are you feeling lucky? Luck is all you'll need when the booking page goes live on Tuesday, December 7, 2021, at 1:00 p.m. CST. Just go to airbnb.com/homealone. It's probably a good idea to do so shortly before the page goes live, just so you're at the ready when the clock strikes one. If you're the lucky person who snags a booking, it will only cost you $25.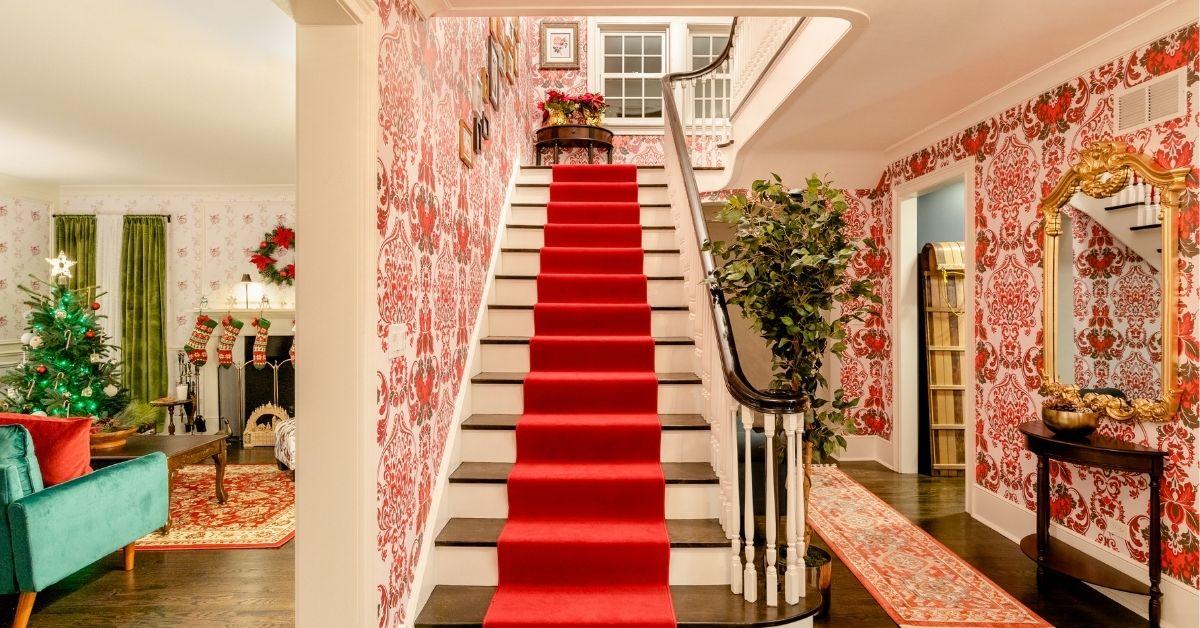 Only four guests will be able to book the stay, and the stay will only be available on December 12, 2021.
Should COVID in some way sneak its way into this opportunity as well and Airbnb is forced to cancel the stay, guests will be given a $1,000 Airbnb travel credit to use toward another stay at another time.
You can stream the Home Alone films on Disney+, and don't forget to watch Home Sweet Home Alone, the newest film in the franchise, just released last month on Disney+, starring Ellie Kemper, Kenan Thompson, and Chris Parnell.