As part of the 25th anniversary celebration at Walt Disney World back in October 1996, Cast Members at the resort created a time capsule and buried it at Disney's Contemporary Resort.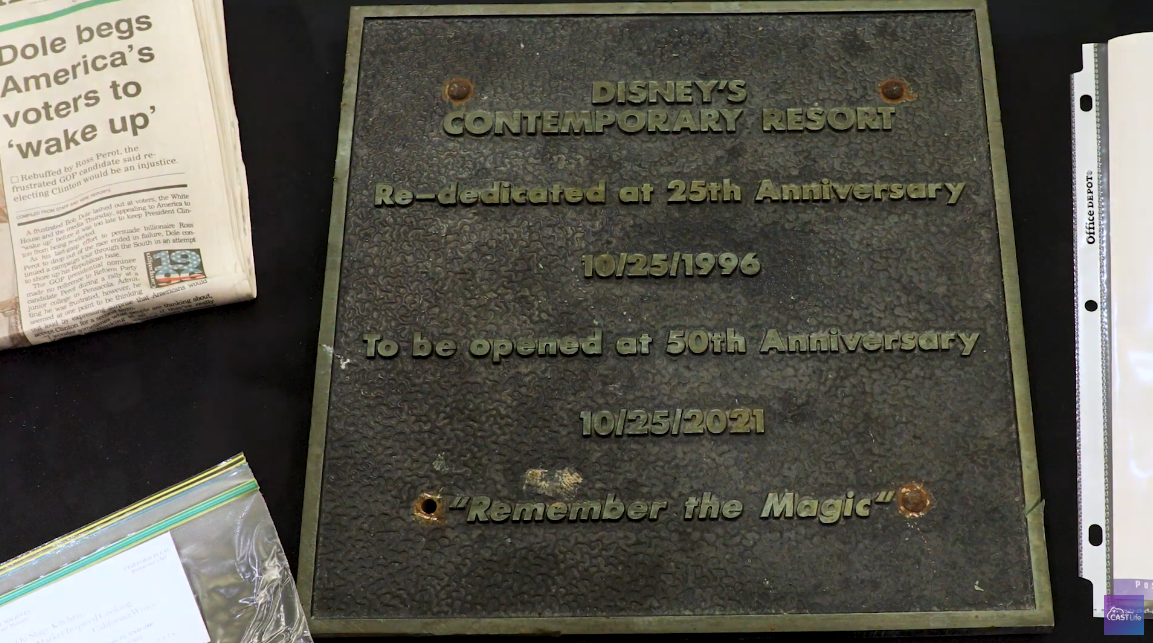 A plaque was created and placed over the location where the time capsule was buried. It reads:
"Disney's Contemporary Resort
Re-dedicated at 25th anniversary
10/25/1996
To be opened at 50th anniversary
10/25/2021
'Remember the Magic'"
Though the actual opening day of Magic Kingdom in 1971 was October 1, Disney executives delayed the opening ceremony until October 25, 1971, allowing for some leeway, should the Florida park have issues like Disneyland saw on its opening day. No need to televise a fiasco as was the case at Disneyland. That's why the date on the plaque is October and not October 1.
Last month, there was buzz about the opening of a time capsule at the Contemporary Resort Hotel, but then the buzz faded. Now we know that the capsule was indeed opened–and by some Cast Members that were personally celebrating 50 years as employees of the Most Magical Place on Earth.
RELATED: Was a time capsule opened at the Contemporary recently?
So what was found inside the time capsule? Well, there were several things in there, including a limited-edition 15th anniversary commemorative coin for Disney's Contemporary Resort, name tags, and a Cast Member magazine featuring Cinderella Castle dressed as a birthday cake.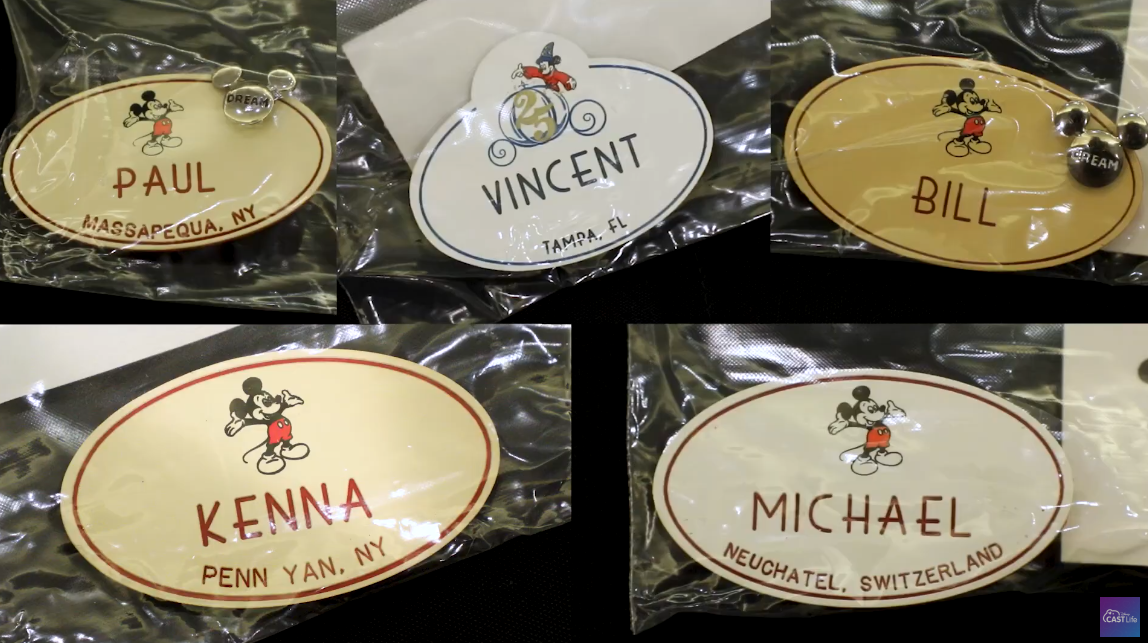 There was an identification card belonging to none other than Mickey Mouse himself.
Also inside the time capsule buried at Disney's Contemporary Resort Hotel was a Walt Disney World "operating calendar," which doesn't look like much more than a shiny slip of paper with bright colors denoting the different parks at the Walt Disney World Resort at the time. Notice there's no Animal Kingdom, and Hollywood was still called Disney-MGM Studios.
Now-extinct attractions mentioned on the operating calendar include SpectroMagic, "Remember the Magic," and "Fantasy in the Sky" at Magic Kingdom, Ellen's Energy Adventure at EPCOT, and the Toy Story Parade, and "Backstage Pass to 101 Dalmatians" at Disney-MGM Studios.
There were several other things "dating" the capsule to last century. Just take a look!
You can watch Cast Members open the time capsule here. How exciting!
If you were building a time capsule for Cast Members to open in 2046, on the parks' 75th anniversary, what would you put inside it?