If you're looking for a vacation spot that offers family fun for all ages, Disney World is your spot.
If you want to take the family on a vacation where magical memories are made around every turn, the Walt Disney World Resort is hands down the place to visit. But if you're looking for a vacation destination that offers a spectacular experience that always keeps families within their budgets, well, you'll just want to keep looking.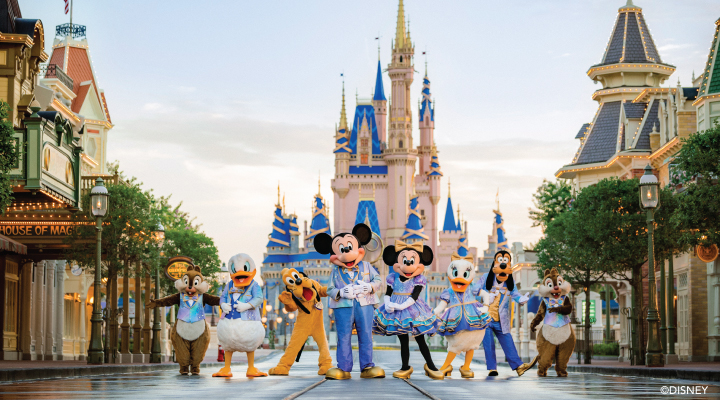 Though Disney World offers the most magical, most memorable, and most exciting experience a family can enjoy together, a trip to the Most Magical Place on Earth can be extremely pricey, even for families who try to stick to a budget. The sights, the sounds, the tastes, and the nods to childhood–while all wonderful and magical–make Guests feel a sense of childhood nostalgia and excitement that seems to give Guests a false sense of security in making purchases they wouldn't normally make.
RELATED: This family's Disney trip cost more than $315,000, and that DID NOT include park tickets
Recently, ticket prices at Disney World and Disneyland Resort have increased, and annual passes in the parks–when they're being sold and if you can score one–are much more expensive than they were just two years ago. In fact, some analysts say that one-day tickets at Disney World will eventually cost more than $250.
Because of the costs involved with a trip to the parks at Disney World, most Guests keep their eyes open for any potential discounts. And when they find a discount or a promotion that fits their vacation plans, they almost always take advantage of it.
While this writer would love to tell you that I've come across a radically discounted promotional price on park tickets, dining, or week-long stays at a Disney World Resort Hotel, sadly, none have come across the ticker here at DisneyDining at this time.
But at least one discount will make your transportation to the parks a bit more palatable.
At the beginning of 2022, Disney's Magical Express service, which transported Guests between Orlando International Airport and Disney World property, was discontinued, leaving Guests to not only find their own means of transportation from the airport to the parks, but also to pay for that transportation. Disney's Magical Express was a complimentary service for Guests staying on property at Disney World.
The discontinuation of the service was a blow to families who usually always fly into Orlando and utilize the Magical Express service. No rental cars, no rideshares–just the Magical Express.
And while there are still no complimentary transportation services that move Guests between MCO and the parks, at least one paid service is making it a bit easier for families with children to get to the parks once they touch down in Orlando.
According to TravelAwaits.com, families can catch a break on transportation to Disney World, thanks to a new promotion from Sunshine Flyer that allows kids to ride for free:
From now until September 5, kids ages 3–9 ride free on one-way and round-trip travel. They'll still need a ticket, but you won't be charged for the reservation. Children under 2 can travel on the lap of an adult for free, as well. Tickets do not need to be used during this time period. Adult tickets are $16 for one-way and $32 for round-trip.
READ ALSO: The Walter Elias Disney International Airport at Disney World must be completed within less than a year
Tony Glibkowski, Vice President of Sunshine Flyer says the new promotion is a way of showing appreciation to Disney World Guests for their patronage.
"We are overwhelmed by the support we have seen this summer of the Sunshine Flyer," Glibkowski said. "So far, we have welcomed thousands of families, and we have helped our Guests enjoy their Disney vacation from the moment they step off the plane and onto one of our premium motorcoaches. Because of this, we are delighted to extend the promotion of free tickets for children and reduced ticket pricing for adults to show our continued appreciation."
The best part is that Sunshine Flyer's Kids Ride Free promotion applies to the purchasing of tickets, not the use of them, meaning that as long as Guests book their rides by September 5, the tickets can be used for a later trip. Also, the promotion is not limited to only one child per paying adult.
It sounded a bit too good to be true, so we plugged in some numbers and discovered that it IS true; we were able to book the ride service for 3 paying adults and 7 children for a trip in late October 2022. The total cost was $96, meaning that the service only charged us for 3 adults at $32 per round-trip ticket. What a deal!
The promotion is available to families with children ages three to nine, but only for purchases made through September 5. So if you're traveling to the parks at Disney World soon and need transportation from Orlando International, visit Sunshine Flyer's website to learn more about the promotion and to take advantage of it.