Calling all sports fans: Disney has announced that beginning January 1, 2022, ESPN Classic will "go dark," according to a report from The Sports Business Journal.
According to the report, the cable channel, which went live in 1995 as the Classic Sports Network and was later acquired by ESPN, Inc., has been largely de-emphasized by the company (ESPN) over the last 10 years. ESPN has been allowing cable companies to rid their channel line-ups of ESPN Classic so that other channels can take its place, such as the SEC Network and the ACC Network.
ESPN Classic isn't alone. It's the second totally-sports channel on television to get the ax this year. On January 22, 2021, it was announced that NBCSN, owned by the NBC Sports Group, would call it quits by the end of December 2021.
RELATED: High-Stakes Disney: CEO Bob Chapek wants the House of Mouse to step into the arena of sports betting
Fans of ESPN and the ESPN Classic channel have enjoyed the channel for years because of its innovative sports documentaries unique to the channel and for broadcasting past sporting events.
ESPN first became a subsidiary of The Walt Disney Company in 1996, when the House of Mouse acquired ABC's parent company, Capital Cities/ABC, Inc., in a $19 billion deal, which was the second-largest corporate takeover ever. ABC was the most lucrative choice for Disney because it was the most profitable television network at the time. The American Broadcasting Network had acquired ESPN in a deal 12 years earlier in 1984, and because of that transaction, Disney's acquisition of Capital Cities/ABC, Inc., included the ESPN cable network as well.
RELATED: Do you know the backstory of the SuperBowl MVP's famous after-game words?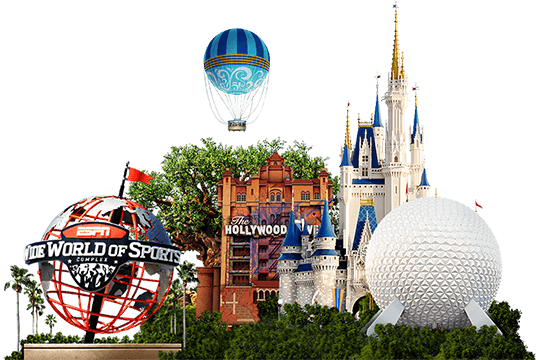 The ESPN Wide World of Sports Complex can be found at Walt Disney World in Florida. The complex is used for a variety of events. According to Disney Parks Blog, athletes from more than 100 countries around the globe come to the complex to compete in 60+ different sports at the ESPN Wide World of Sports Complex annually.
With 11 baseball and softball diamonds, 17 multi-purpose playing fields located outdoors, 700,000 square feet of space to play and 15,000 seats for fans and spectators, the ESPN Wide World of Sports Complex has something for everyone–athletes, fans, families and others.