Is there anything more magical than an exciting nighttime spectacular after a fun-filled day in the parks at Walt Disney World? If there is, we can't think of it right now.
Now, an off-property resort near Disney World now offers its own take on a fireworks dessert party for Guests!
The Walt Disney World Resort offers some amazing choices when it comes to nighttime spectaculars. At Magic Kingdom, Guests can take in the all-new "Disney Enchantment" nighttime show, featuring projections from Cinderella Castle all the way down Main Street, U.S.A. to the train station, pyrotechnics, music, and more.
At EPCOT, "Harmonious" is the one to watch at night around the World Showcase Lagoon.
And though the nighttime spectaculars are amazing, dessert makes everything better, and you don't get much more magical than seeing a firework spectacular while enjoying dessert at the Walt Disney World Resort.
But with the parks getting back to "normal," park capacities have increased, and it can be difficult to score a reservation at a fireworks dessert party at Magic Kingdom, like the one at Tomorrowland Terrace or the one at California Grill at Disney's Contemporary Resort.
Maybe you love the parks, but you're a Guest who prefers to stay off-property in the evenings, rather than at a Disney hotel, during your Disney vacation. Hey, we won't judge. So, wouldn't it be great if you could stay off Disney property and still enjoy the fireworks at a fireworks dessert party?
We think so, and apparently, so does the Four Seasons Resort Orlando. This off-property resort hotel is located near the Walt Disney World Resort, and according to its website, it offers several perks related to the parks: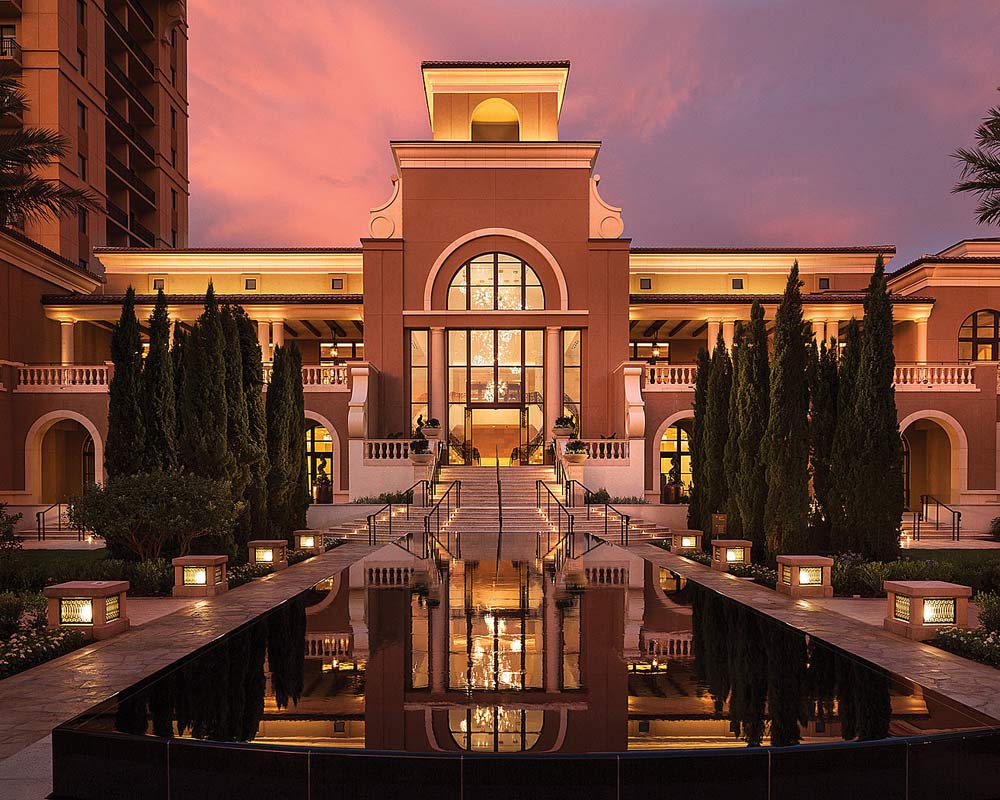 "From the convenient Disney Planning Center in our lobby to complimentary transportation to the Parks and an on-site twice weekly character breakfast, the ultimate vacation to WALT DISNEY WORLD® Resort awaits. Plus, enjoy even more time to experience the dazzling WALT DISNEY WORLD® 50th Anniversary Celebration with 30 minutes Early Theme Park Entry* to any Theme Park of choice daily."
Now the Four Seasons Resort Orlando also offers a "Fireworks Glow Party," featuring views of the Magic Kingdom fireworks spectacular, "Disney Enchantment," special party favors, treats and eats inspired by a Disney theme, and even drinks that "glow."
The Four Seasons Resort Orlando invites Guests to stay at the hotel and enjoy the new Disney-inspired evening glow party:
"There's no place like Four Seasons Resort Orlando for the holidays, where the most spacious Guest rooms and suites in Central Florida make Guests feel right at home with the option to include personalized in-room decorations, including holiday-themed play tents for little ones complete with a miniature Christmas tree and ornaments to decorate to one's liking. Guests with Park View Guest rooms can opt to reserve a "fireworks glow party" dessert amenity, featuring Disney-inspired treats, glowing celebratory beverages, and party favors to enjoy while experiencing the Disney nighttime spectaculars from the guest room's furnished terrace. Also available in Park View Guest rooms and all suites are Plum wine machines, dispensing wine by-the-glass at the touch of a button."
Yes, you read that correctly: each Park View Guest room comes furnished with a Plum wine machine–wine at the touch of a button.
According to the Four Seasons Resort Orlando, Guests will also enjoy many of the same perks they would enjoy if they were on property: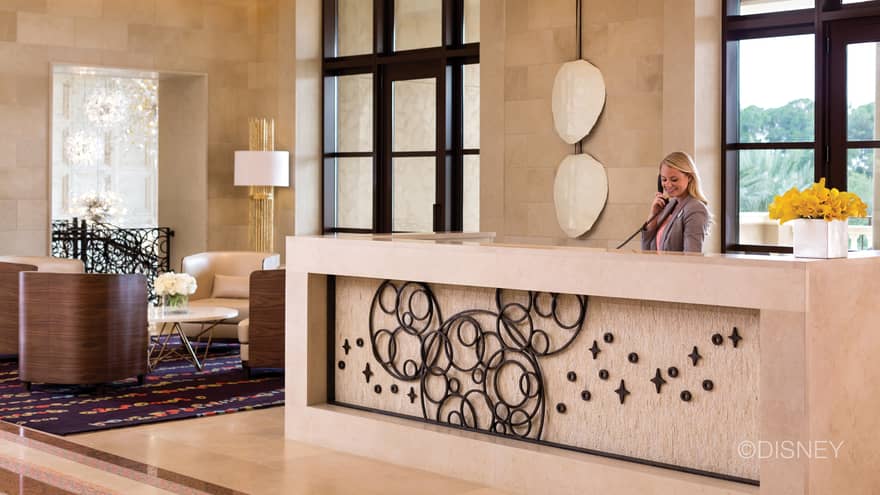 "Guests of the Resort who wish to experience the excitement of the Walt Disney World Resort Theme Parks enjoy many onsite conveniences, including 30 minutes Early Park Entry to any Theme Park of choice daily, complimentary transportation in a luxury motorcoach to the four main Disney Parks, and access to the Resort's lobby level Disney Planning Center. Staffed by a Disney Cast Member, the Disney Planning Center team offers complimentary assistance with all Disney needs, including assisting Guests with purchasing Park tickets conveniently onsite, making Disney Park Pass and Disney dining reservations, and much more."
With all of these amenities and a new fireworks dessert party at the Four Seasons, we can see why a Guest would choose to stay off Disney World property from time to time!
What about you? Is an off-property offering something you would ever consider, especially with all these perks?