Walt Disney Animation Studios' Encanto has done exceptionally well at the box office since it first made its debut at the theater, and we're not that surprised, really. The artwork and animation are great, and Lin Manuel Miranda just has that special knack for writing music that stays with you!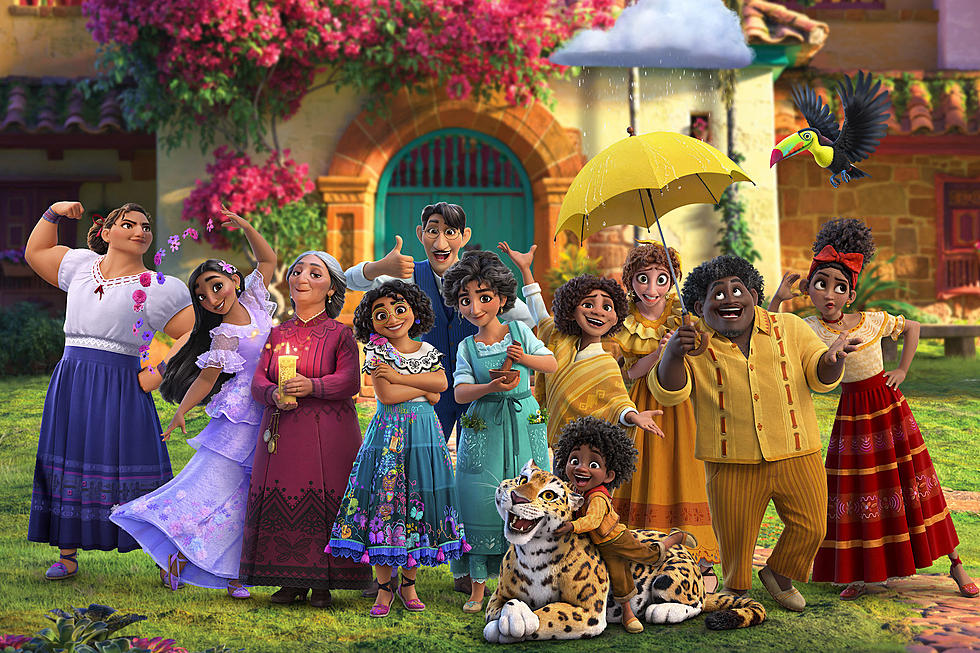 The newest Disney film is all about a magical place–a wondrous charmed place–"Encanto" and the special Madrigal family that lives there, deep in the mountains of Columbia. They each have special magical powers, all except one of them.
Encanto stars the voice talents of Wilmer Valderrama, Angie Cepeda, Jessica Darrow, Diane Guerrero Maria Cecilia Botero, Rhenzy Feliz, Carolina Gaitan, Mauro Castillo Adassa, John Leguizamo, and Alan Tudyk.
Now, in celebration of the new Disney film, Avianca Airlines has revealed one of its fleet, an Airbus A320, with a livery full of Encanto magic. The Airbus will feature the new artwork for several months, all the while showcasing the cultural diversity of Columbia.
For the Disney Encanto artwork, which features Mirabel and the Encanto–the Madrigal home, Avianca chose an Airbus A320, with the registration number N939AV. The aircraft first flew on November 30, 2011, and was received by Avianca Airlines on December 19, 2011.
Inside the Airbus A320, the craft features the new SpaceFlex cabin with two classes of service. As many as 180 passengers can fly aboard this aircraft. It's beautiful!
It took 90 staff members to transform the plane into a piece of Encanto artwork. Painting alone took 12 days!
According to Disney Fandom, the storyline of Encanto goes a little something like this:
"While escaping her home from armed conflict, a young woman named Alma Madrigal loses her husband Pedro but saves her three infant children Julieta, Pepa, and Bruno. Arriving at a town called Encanto, a candle Alma held onto is enchanted and creates a sentient 'Casita' for the Madrigals to live in.
Encanto grows thanks to the Casita, which protects Encanto, and the magic imbues the Madrigal family-for which Alma becomes better known as "Abuela"-with special "gifts", or superhuman abilities. It is around the nature of the magic's involvement with gifts, however, that Bruno, along with Julieta's youngest daughter, Mirabel, become excluded: Bruno and his gift of precognition are vilified due to the unpredictable nature of Bruno's visions and others lack of recognition that Bruno is not the one who controls these visions outcome, as he can only see what will happen and can't control the outcome; while Mirabel, despite not being as ostracized, does not get a gift at all. On the day Antonio, Pepa's youngest son is to receive a gift, Mirabel still gives Antonio the courage to go through with the ceremony. Antonio gains the ability to speak with animals and the whole town celebrates while Mirabel, though happy for him, remains saddened for the lack of her own gift."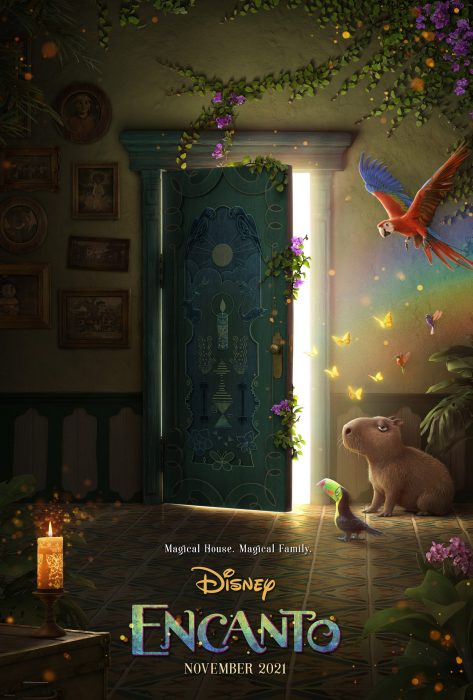 Mirabel Madrigal thinks she's just an ordinary Madrigal, but she learns a lot more about herself than she ever knew! You can begin streaming Encanto tomorrow, Christmas Eve, on the Disney+ platform!