When members of the studio and home audiences caught a glimpse of the astronaut-looking figure floating in the air high above the stage at the 2022 MTV Video Music Awards on Sunday evening, most of them couldn't believe their eyes, and what they saw thrilled most but enraged others.
The visage in front of audience members was that of a hologram, called "Moonperson" at the beginning of the awards show held at the Prudential Center in Newark, New Jersey. On the helmet screen of the astronaut-like figure was the hologram face of actor Johnny Depp, which delighted Depp fans who immediately took to social media to share their love for the 59-year-old actor.
Depp's humor was on point Sunday evening, as he could be heard advertising his services for special events.
"I just want you guys to know that I'm available for birthdays, bar mitzvahs, bat mitzvahs, weddings, wakes–any old thing you need," Depp said. The humor was well-received by most.
User @arianzew posted, "Thanks, MTV! #JohnnyIsASurvivor We Love You!"
User @katestoltz posted, "Love seeing this ❤️ so happy we can finally understand what happened and be back to seeing JD make art and jokes 😊," obviously referencing Depp's recent defamation trial against his ex-wife Amber Heard.
Only 24 hours after the VMA Awards show, a post of Depp's cameo during the show on Depp's Instagram account had already amassed almost 1.05 million views.
"Hey, you know what? I needed the work," Depp joked while dressed in an animated version of the silver astronaut statue that was given to award recipients that evening.
Last week, it was reported by TMZ and LoveByLife.com that MTV was in talks with Johnny Depp to make a surprise cameo during the Video Music Awards (VMAs) on Sunday evening as the VMA's Moonman mascot. So the "surprise" cameo was hardly a surprise.
 

 

View this post on Instagram

 
But what was surprising was the amount of backlash that has been served up online via social media platforms–against Depp and against MTV for calling on Depp to play the role of the moonperson.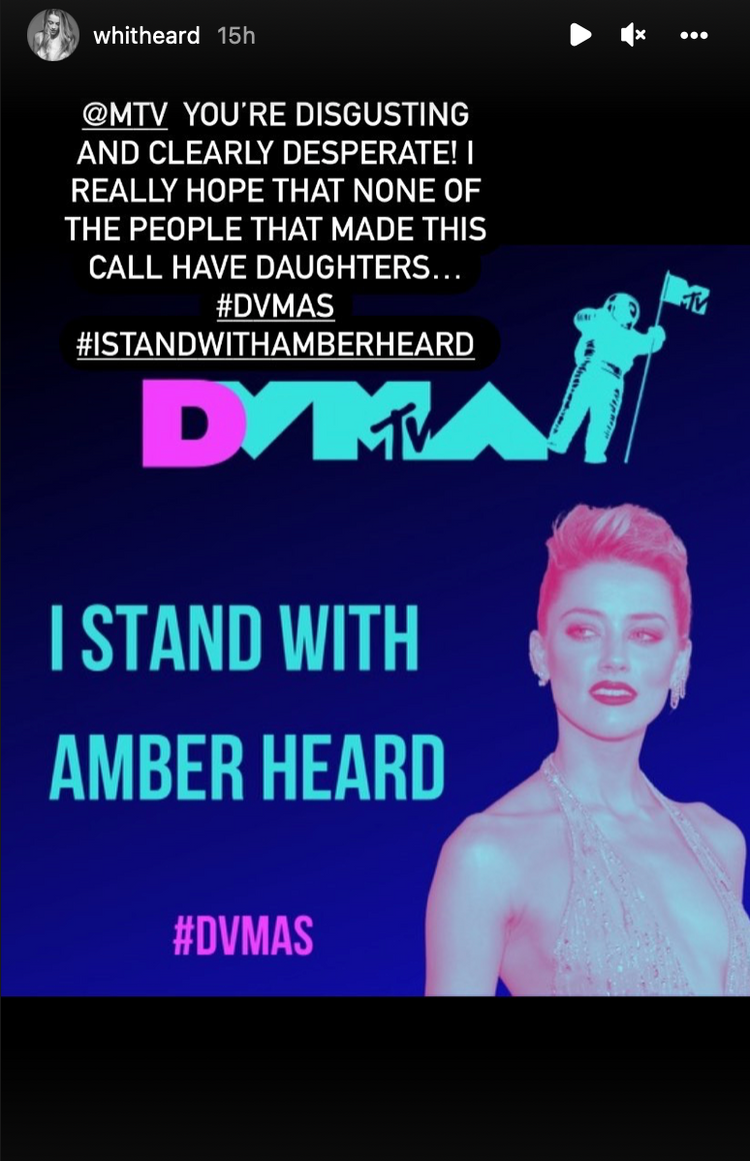 One user tweeted shortly after Depp's surprise appearance, saying that Depp's appearance at the awards show was sickening.
"The entire crowd of Amber's industry peers are cheering for her abuser; it makes me sick. The industry hasn't changed at all. not surprised, but still so disappointed," the post read.
"You know what's wild about Johnny Depp's appearance at the VMAs? Before this year, they have never made a point to even mention [him] in regards to ANYTHING music," another Twitter user fumed. "This was some weird, intentional, line-in-the-sand stance they arbitrarily took to [make people angry].
Another user drew a comparison between Johnny Depp and actor Will Smith, who was banned from the Academy Awards after he physically assaulted comedian Chris Rock during the televised 94th annual Oscars ceremony.
"Everybody wanted Will Smith blacklisted from award ceremonies over an open palm slap, but Johnny Depp can have 12 counts of abuse and rape proven against him as well as assaults going back to the 80s, and he's celebrated and included in ceremonies that aren't even his line of work," another angry viewer tweeted.
RELATED: Johnny Depp has landed a role he hasn't played in 25 years