Actor Johnny Depp is slated to make a major public comeback in May during an international event that's been taking place for nearly 77 years.
RELATED: Johnny Depp Finally Ditches Hollywood Once and For All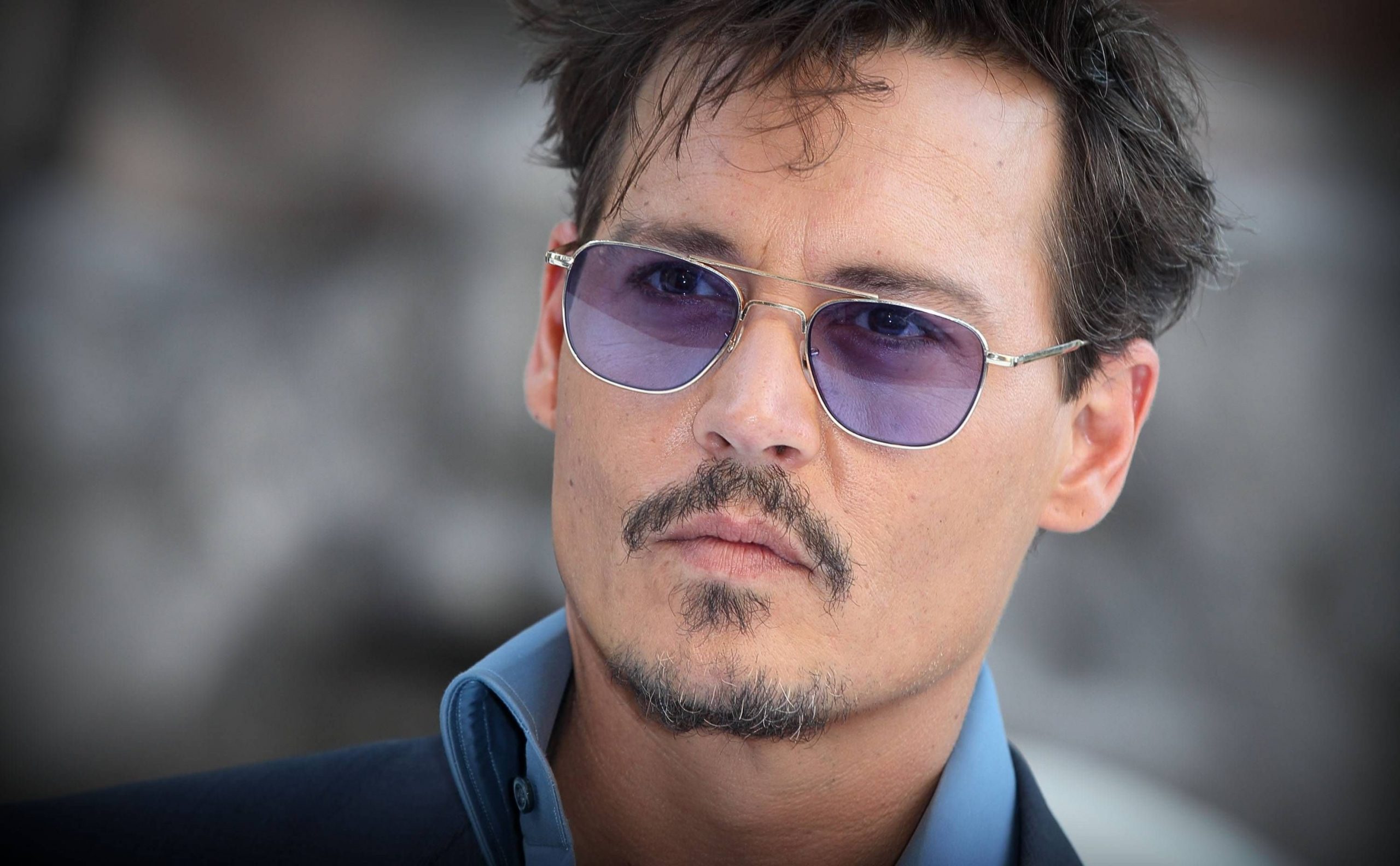 Fans, Hollywood directors, fellow celebrities, and even history will say that Johnny Depp is one of the most talented and prolific actors in motion picture history. While some actors and actresses hone in on a particular type of character they prefer to play across various film projects, Johnny Depp is well-versed and gifted in playing a wide variety of characters with various personalities, looks, quirks, and dreams.
In his top ten highest-grossing films alone, Depp plays kidnapper Edward Ratchett (Murder on the Orient Express, 2017), Tarrant Hightopp, aka The Mad Hatter (Disney's Alice in Wonderland, 2010 and Disney's Alice Through the Looking Glass, 2016), an alcoholic pirate with an affinity for extensive vocabulary named Captain Jack Sparrow (Disney's Pirates of the Caribbean franchise, 2003 to 2017), and the dark wizard Gellert Grindelwald in the Harry Potter spin-off, Fantastic Beasts and Where to Find Them, 2016 and Fantastic Beasts: The Crimes of Grindelwald, 2018).
Depp often portrays characters with eccentricities that make them either stand out or be cast out. Many of his roles are of those who have been misunderstood by society yet retain a certain flamboyance in their appearances, mannerisms, and actions. Two glowing examples of this are Willy Wonka in Charlie and the Chocolate Factory and Captain Jack Sparrow in Disney's Pirates of the Caribbean films.
RELATED: Johnny Depp Reprises His Role as Captain Jack Sparrow to Grant Wish for Seriously Ill Child
But things came to a screeching halt for Depp in 2018 when his ex-wife Amber Heard penned an opinion editorial piece for The Washington Post in which she alluded to being the victim of domestic abuse. Though she never typed the name "Johnny Depp," she wrote the piece, calling herself a survivor–and only months following the couple's divorce. Heard's allegations caused a major dip in the number of parts Depp was offered. It was the first time in his 34-year-long career that offers dried up and the only time in his life Depp had ever been accused of domestic violence of any kind.
Even Disney backed away from Depp, and even after the jury found that Heard was the abuser, not Depp, following his defamation trial against his ex-wife in 2022, Disney still maintained its distance, refusing to apologize to Depp for prejudging him. (Fans like to imagine a world in which moviehouses like Disney finally make amends with Depp, like in this piece about Disney's apology.)
But all is not lost for Depp, who immediately went to work on the set of La Favorite, originally titled Jeanne du Barry, just weeks after the jury delivered its verdict.
On July 26, 2022, principal photography began for the film and took place in Versailles and areas around Paris, France. That lasted for 11 weeks. In August 2022, the studios released the very first teaser image of Johnny Depp as King Louis XV, and filming wrapped up completely in mid-October.
On Wednesday, a major announcement was made about Depp's upcoming public comeback. The Cannes Festival issued a press release, announcing that La Favorite will open the Cannes Film Festival in May. Depp will appear at the Cannes Film Festival as well. The film will premiere on May 16, 2023, after the opening ceremony at Cannes and will also debut in French theaters the same day. The festival will mark one of the biggest appearances Depp has made since the conclusion of his defamation trial, which wrapped up in early June 2022.
The story of Depp's new film is as follows per GameRant:
Depp's next feature is a French biopic distributed by Netflix called La Favorite. The film will star Depp as King Louis XV and is directed by French producer, writer, and star Maïwenn. Depp's next feature, La Favorite (originally titled Jeanne du Barry), is a period piece that is acted entirely in French and will be distributed by Netflix (even though the movie is not considered a Netflix original). The film will premiere in France and then be available to stream on Netflix fifteen months later, meaning that audiences around the world won't see the feature until the middle of 2024. In addition to starring Depp as King Louis XV, writer and director Maïwenn portrays Louis' mistress, Madame Jeanne du Barry.
The central story appears to focus on the relationship between King Louis and Madame du Barry, as well as Louis' flawed and corrupt reign as the monarch of France. Since this is a biographical picture, there may also be context surrounding Louis' actions that would lead to the French Revolution, including his successes and failures in wars that caused financial crises.