Tropical Storm Idalia grew into Hurricane Idalia on Tuesday morning, and the storm is expected to rapidly intensify as it barrels toward the Gulf Coast and Panhandle of Florida. Experts say Idalia could be a "once-in-a-lifetime" storm and are urging those in its path to flee.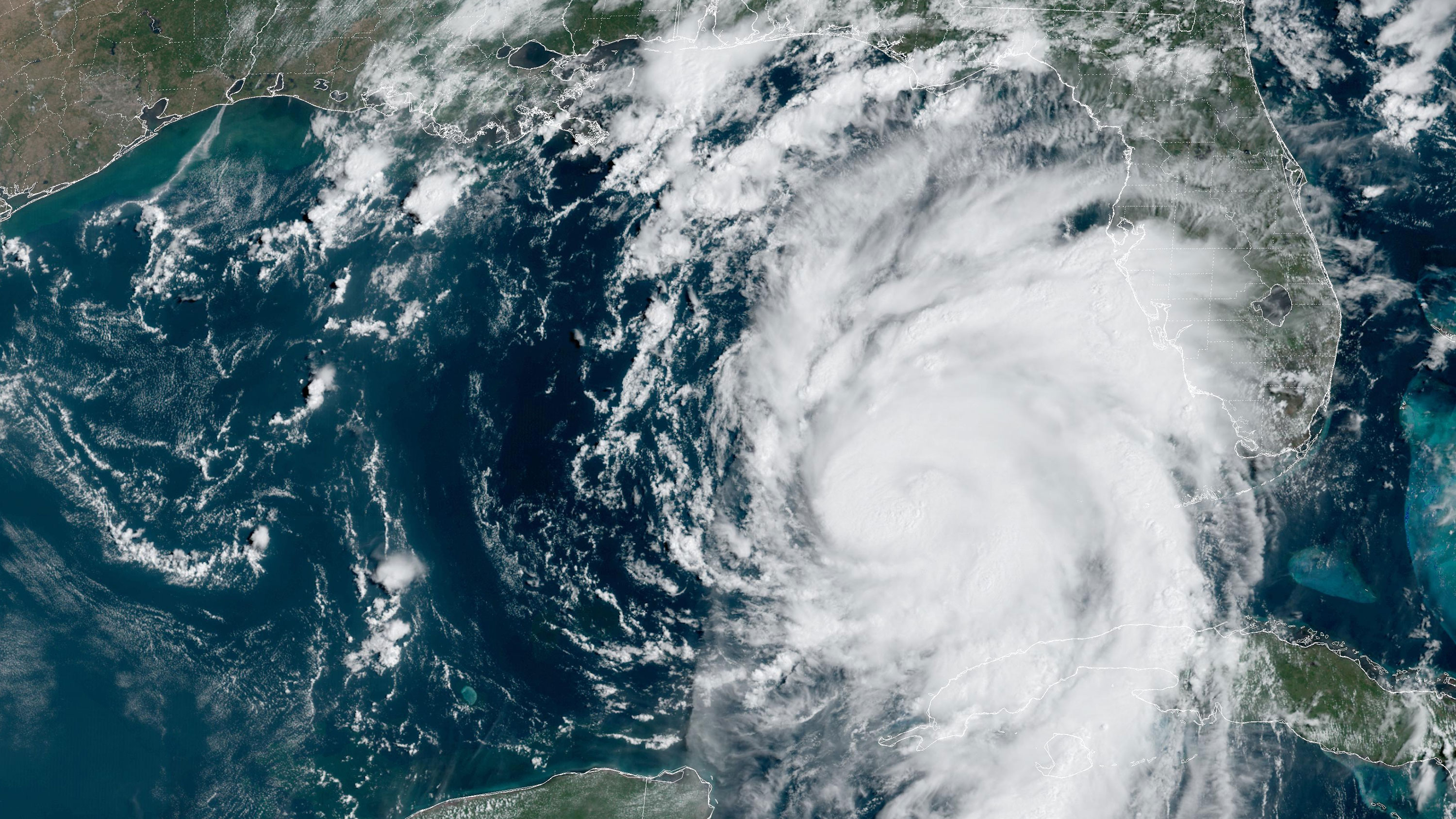 Hurricane Idalia is expected to intensify considerably as it makes its way toward Florida, where officials are already urging residents to flee. Schools are closed in areas where Idalia is expected to hit hardest, and both Tampa International Airport and St. Pete-Clearwater International Airport have closed in preparation for the incoming hurricane.
Idalia is expected to pack a proverbial punch with powerful winds in excess of 111 miles per hour, life-threatening storm surge as high as 12 feet in some areas, flash flooding, and the potential for tornadoes. She's expected to make landfall in Florida on Wednesday and may set a new precedent as "the first major hurricane in at least 172 years to track into Apalachee Bay in the sparsely populated Big Bend region," according to the National Hurricane Center's Tallahassee office.
Idalia's forecast landfall strength and storm surge levels could reach once-in-a-lifetime levels along parts of Florida's Gulf Coast. Idalia is forecast to make landfall as a major hurricane (Category 3 or stronger), bringing a potential storm surge of 10 to 15 feet to the Big Bend area and 4 to 7 feet to the Tampa Bay area.
Anything greater than 4 feet of storm surge inundation in the Tampa Bay area would set a new record there. Six feet of surge inundation would set a record in Cedar Key on the southern side of the Big Bend.
While other storms, like Hurricane Ian, have produced higher storm surge, these levels would be unprecedented for this part of the Florida Gulf Coast.
As this is a continually changing scenario, more information will be shared as it becomes available. For the most recent statements about operations and announcements about closures at Florida's major airports and tourist destinations, click here.