One costume is flying off the virtual shelves this season, and some fans are hoping Disney gets the message.
Halloween is upon us, and the world's largest costume retailer, HalloweenCostumes.com, has seen a wild trend this year, as costumes for one character are selling better than hotcakes.
In April of this year, actor Johnny Depp took to a very public stage as he walked into a Virginia courtroom to begin proceedings related to a suit he filed against his ex-wife Amber Heard, alleging the actress defamed him with words she penned in an opinion piece for The Washington Post.
Testimony was given by both parties, as well as numerous witnesses, including Disney executives who gave accounts about Depp's alleged behaviors during filming of Pirates of the Caribbean.
MUST READ: Disney Turned its Back on Johnny Depp, but Guess Who Got the Final Word
Over six weeks of grueling–and sometimes graphic–testimony, the couple hung their very dirty laundry out to dry with the whole world in their proverbial backyard. When all was said and done, the jury in the case found that Depp proved all three of his claims against Heard, while Heard was awarded on only one of her claims in her countersuit against Depp.
Despite the outcome of the trial, however, Disney has thus far refused to reinstate Depp as the famed Captain Jack Sparrow, angering fans who say they'll have nothing to do with a sixth Pirates film sans Depp–so far, to no avail.
But fans have found a new way to show their love for their beloved Captain Jack, as costumes for the scurvy Depp-inspired character are hot sellers this year at HalloweenCostumes.com, which has seen a nearly 90% increase in sales this season, specifically as they pertain to Captain Jack Costumes.
The site features several Captain Jack costumes that are exclusive. Costumes are offered in adult and children's sizes, as well as in plus sizes, and range in price from $69.99 to $299.99.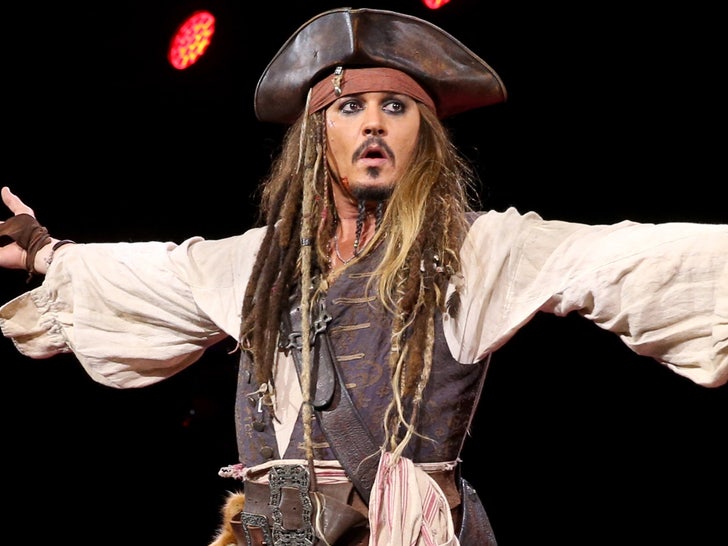 Per site management, the costumes have sold so well that stock has already been depleted by 85%.