Universal Studios Orlando Resort has something top secret for guests that Disney World just can't offer. And we're not talking about Epic Universe.
Disney World's closest rival in the Orlando area and around the world has been gaining in popularity, theme park attendance, and guest satisfaction in recent years. And while many Disney Parks fans double as Universal fans, it's often for different reasons as the two theme park resorts are quite different–and their offerings are vastly different as well. But one thing the two resorts have in common is an official partnership with Coca-Cola.
Coca-Cola is the official soft drink partner at the Walt Disney World Resort and at Universal Studios Orlando Resort. Whether Guests are ordering a soft drink at a theme park restaurant or purchasing a bottled soft drink as they enjoy the parks, Disney and Universal Guests alike make their selections from a variety of Coca-Cola beverages, including Coca-Cola, Diet Coke, Sprite, Minute Maid Lemonade, and Fanta Orange.
Disney's partnership with Coca-Cola spans more than eight decades, In 1942, Walt Disney appeared on the Coca-Cola radio program called "The Pause That Refreshes on the Air." Eight years later, in 1950, Disney's television special, "One Hour in Wonderland," was proudly sponsored by the Coca-Cola Company. On Opening Day at Disneyland, July 17, 1955, Coca-Cola stood by Disney as the sponsor of the Refreshment Corner on Main Street U.S.A., and the company did the same for Walt Disney World, sponsoring the Refreshment Corner when the park opened on October 1, 1971.
In July 2016, the Coca-Cola Store opened at Disney Springs Town Center. The venue is modeled after a 1920s Coca-Cola bottling plant and offers Coca-Cola-themed merchandise and apparel, as well as a rooftop bar where Guests can order a variety of Coca-Cola beverages and enjoy them while taking in the views of the surrounding Disney Springs complex.
Disney's newly-reimagined Club Cool at EPCOT offers Guests the opportunity to sample Coca-Cola beverages from around the world, including the infamous "Beverly" beverage that is legendary in its own right. (If you haven't sampled this beverage yet, it's definitely an experience. We'll leave it at that.) Other beverages at Club Cool include Minute Maid Joy Apple Lychee (Korea), Royal Wattamelon (Philippines), Smart Sour Plum (China), Sprite Cucumber (Russia), and others. And while Universal Studios doesn't have a Coca-Cola store or Club Cool, the resort has something from Coca-Cola that Disney World does not have: Coca-Cola Freestyle fountain drink machines.
Coca-Cola Freestyle machines allow Guests to sample Coca-Cola beverage flavors that aren't as well known by the general public and to mix flavors together to create their own unique flavor combinations. And now, Universal Studios features an exclusive "secret Coca-Cola menu" as part of Universal's partnership with the beverage brand. Neither the Freestyle machines nor the secret Coca-Cola menu can be found at Disney World.
The secret menu of Coke beverages is available for order or at Freestyle drink machines in the parks at Universal Studios Orlando Resort.
The official website for Universal Studios Orlando Resort announces that the Coca-Cola menu is back. The so-called "Universal Secret Menu," which consists of offerings created with Coca-Cola, can now be enjoyed by guests at the Central Florida Universal Resort who choose to use the Coca-Cola Freestyle fountain drink machines in the parks, but only for a limited time:
"The exclusive Universal Secret Menu created with Coca-Cola is back! The secret menu consists of refreshing, never-before-tasted specialty beverages at secret locations throughout the parks. For a LIMITED TIME, some of these beverages are available on select Coca-Cola Freestyle machines (but it's a secret how to access them on the machines!), and some can be ordered at the counter (if you know to ask!). Be on the lookout for the Secret Menu QR code throughout the park to learn more, or keep reading, and we will show you how to order them all!"
Below are some of the unique beverage options available as part of Universal's secret Coca-Cola menu, per The Street:
Blood Orange Boba Spritz is a refreshing combination of Minute Maid Lemonade and Blood Orange Syrup with Dragon Fruit Bursting Boba. Guests can find it at Universal's Islands of Adventure theme park.

Zero Sugar Chocolate Berry Blast is a rich combination of Coke Zero, Sugar-Free Chocolate Syrup, and Sugar-Free Blackberry essence. Find it at Louie's Italian Restaurant at Universal Studios Florida theme park.
Krakatoa Blackberry Fizz is a drink made from Sprite with a tangy blackberry blast and an orange wheel topper. This drink can be found at Whakawaiwai Eats and Kohola Reef Restaurant & Social Club at Universal's Volcano Bay water park.
Watermelon Spritz is a delicious spritzer made with Sprite, a watermelon splash, and topped with a sweet watermelon gummy treat. It can be found at The Watering Hole at Universal Islands of Adventure theme park.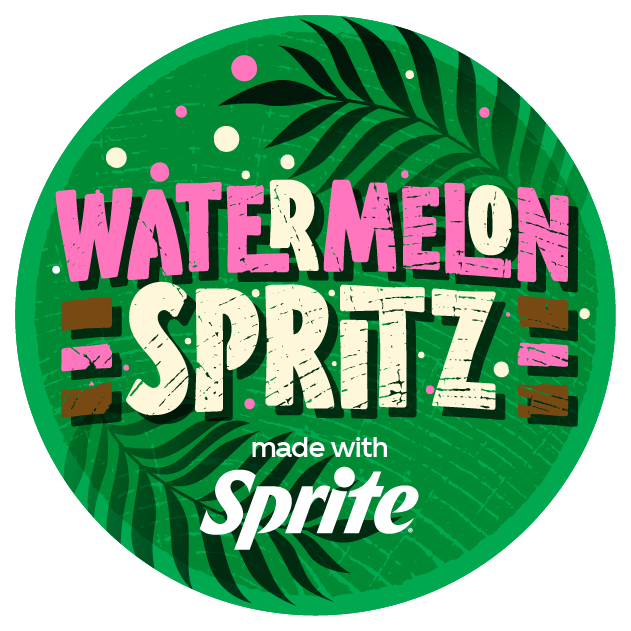 Other offerings are available as well. Per The Street:
All of these drinks can be requested by name at the counter at each establishment listed above. You can also unlock the Secret Menu at many self-serve Coca-Cola Freestyle locations.
"When you get to the Coca-Cola Freestyle machine, click on the vault icon on the home screen and draw a 'U' on the password screen with your finger to unlock the Secret Menu," Universal shared.