A newly-discovered species of snake has been named after a famous Disney star, and the decision was steeped in a hilarious attempt at adding a bit of humor to an otherwise fearsome experience for the researchers who discovered the ophidian.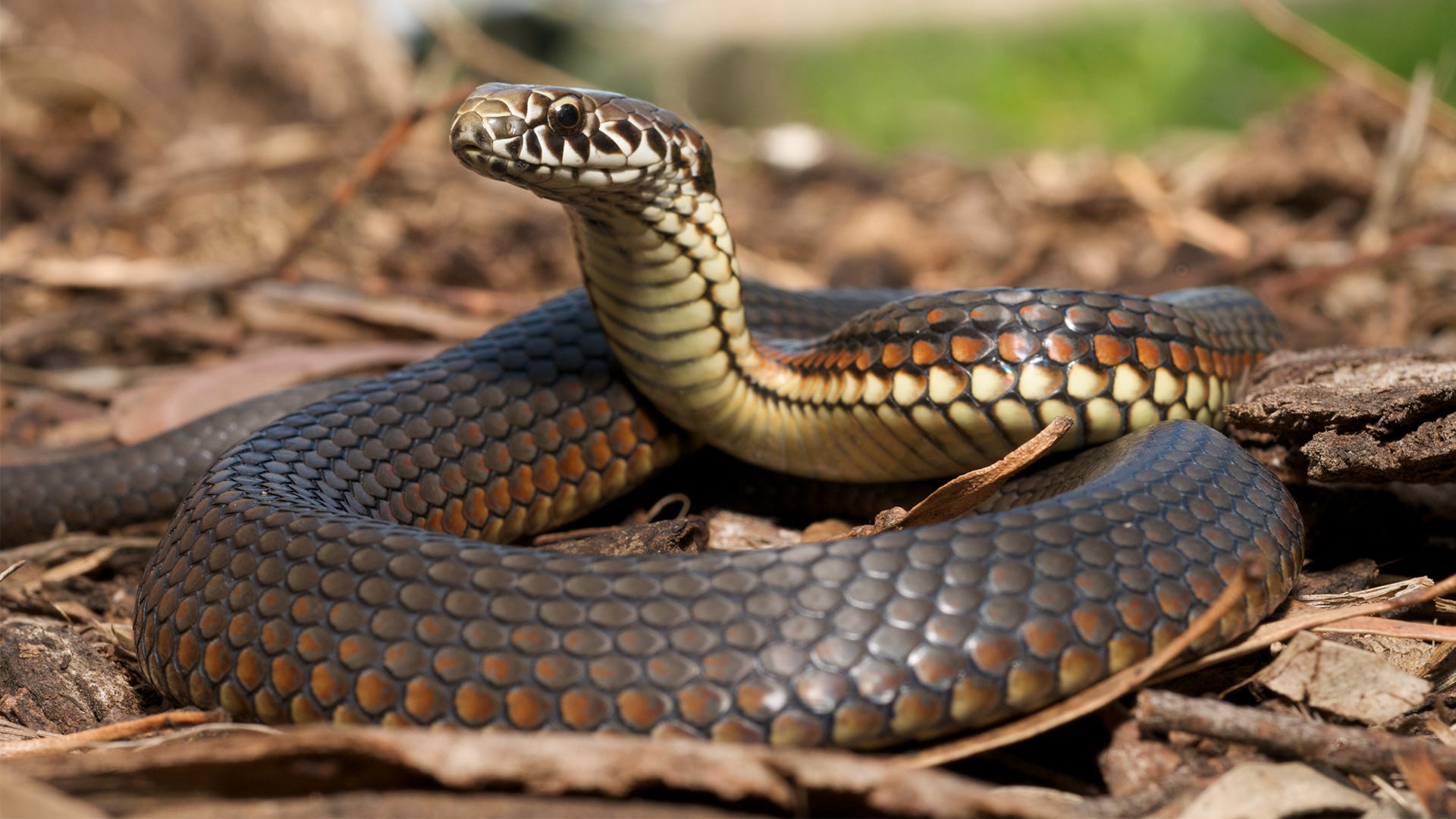 Throughout the Indiana Jones film series, Indy cheats death time and time again–and in his usual, fearless way–as part of his adventures, there's one thing about which he's notoriously not fearless–snakes.
According to the Cleveland Clinic, about 50% of the population admits to having some fear of snakes. But for approximately 3% of the population, that fear is extreme and causes significant distress, including panic attacks and an inability to function. Those people likely suffer from an anxiety disorder called ophidiophobia–an anxiety disorder likely experienced by Indiana Jones himself.
Dr. Jones's fear of–and hatred for–snakes is obvious in Raiders of the Lost Ark, when he exclaims, "I hate snakes, Jock! I hate 'em!"
But a recent discovery of a previously unknown snake species, as well as the process of naming the species after Harrison Ford, who has embodied the character of Indiana Jones since 1984, was up to its proverbial knees in danger, peril, and a bit of fear too. Per CNN, the discovery of the new species came after researchers had quite a harrowing and death-defying experience themselves:
Four researchers navigated treacherous terrain and feared for their lives during a harrowing brush with suspected drug traffickers in one of the most dangerous, scientifically unexplored areas in the world, according to the lead scientist and an account published by a nonprofit conservation organization.
But the highlight of the trip to South America was discovering a species of snake new to science, which the team named for action icon Harrison Ford — a moment of levity in an otherwise dramatic excursion, noted Dr. Edgar Lehr, the lead author of a scientific paper describing the snake species. The report was published August 15 in the German journal "Salamandra."
At the time the snake was discovered, Dr. Lehr, a professor of biology at Illinois Wesleyan University, said he thought, "Wouldn't this be cool to dedicate this new species to Harrison Ford–and also funny because of the hate his character Indiana Jones has for snakes?"
The rest, as they say is history, and now, it's official. The nearly 18-inch-long yellow-and-brown creature that Lehr and three other herpetologists–Juan Carlos Cusi and Ricardo Vera and Maura Fernandez of the Museo de Historia Natural in Lima, Peru–found during their "perilous" journey into a Peruvian national park has been given the scientific name Tachymenoides harrisonfordi.
Over the course of his career, Dr. Lehr has identified more than 100 new species of amphibians and reptiles. The professor has always had an affinity for exploration in Peru, but he wasn't prepared for what was waiting for him and his colleagues when they visited Otishi National Park in Peru. The park is located with the Peruvian regions of Junin and Cusco–currently deemed "unsafe" for travelers by the U. S. State Department–near the center of the country's coca production and "narco-trafficking."
Lehr and his team had to get to the park by helicopter and arrived with supplies for three to four weeks. It is among the least studied national parks in Peru because they terrain makes it very difficult to conduct research on location. But that was the least of their problems, as they soon found out that fellow humans could be far more dangerous to them than the terrain, the weather, or the wildlife.
The scientific explorers first spotted a camp that they assumed had been abandoned, he recalled. But later, the team heard the voices of other men interrupting their radio calls — a clear sign other people were nearby. Then the researchers spotted a drone spying on them and overheard conversations in which the strangers were attempting to pinpoint their exact camp location.
That was a clear sign of danger, Lehr said, and the group quickly began requesting a rescue pickup. It took four days — delayed by storms — for a military helicopter to retrieve the scientists.
According to CNN, the team was being watched by illicit drug traffickers in the area.
But before the team left, they were able to located a waterfall that was previously unmapped, as well as a lizard species that, up to that time, was unknown in the field of science. The lizard species was found the be a type of snake, and Dr. Lehr said the difficult work began once he returned to his laboratory with the snake, which measured 16 inches in length and had bronze and gold scales.
CNN reports that "Tachymenoides harrisonfordi—or T. harrisonfordi for short–is believed to inhabit wetlands in high elevations across southern Peru" and that "[Dr.] Lehr said naming the animal with a nod to Harrison Ford was a perfect fit, not only because of the tongue-in-cheek reference to Indiana Jones's hatred for the scaly creatures. Ford, in real life, is a devoted conservationist and serves as vice chair of the nonprofit Conservation International's board of directors."
In a statement to Conservation International, Harrison Ford joked about the new species of snake, saying it has "eyes you can drown in, and he spends most of the day sunning himself by a pool of dirty water; we probably would've been friends in the early '60s."
Ford went on to share his feelings about the discovery and about man's relationship to nature.
"In all seriousness, this discovery is humbling," Ford said. "It's a reminder that there's still so much to learn about our wild world — and that humans are one small part of an impossibly vast biosphere. On this planet, all fates are intertwined, and right now, one million species are teetering on the edge of oblivion. We have an existential mandate to mend our broken relationship with nature and protect the places that sustain life."