How do you feel about roller coasters? A person's affinity for, or avoidance of, roller coasters seems to be a defining characteristic for many.
If we're coaster junkies, choosing a pal to take with us to a Disney Park can be tricky: it's fun to bring along that coaster-loving buddy with us, but if we're more of the anti-coaster persuasion, bringing along that one coaster addict friend might just spoil the fun–especially for him or her! But love them or hate them, very few Guests feel "exhilarated" when a coaster car gets stuck. Add to the scenario a long wait and bad weather, and for some, you've got all the makings of a horror film.
RELATED: BREAKING: Disneyland Reveals Return Dates for Nighttime Spectaculars PLUS a surprise ending for the Main Street Electrical Parade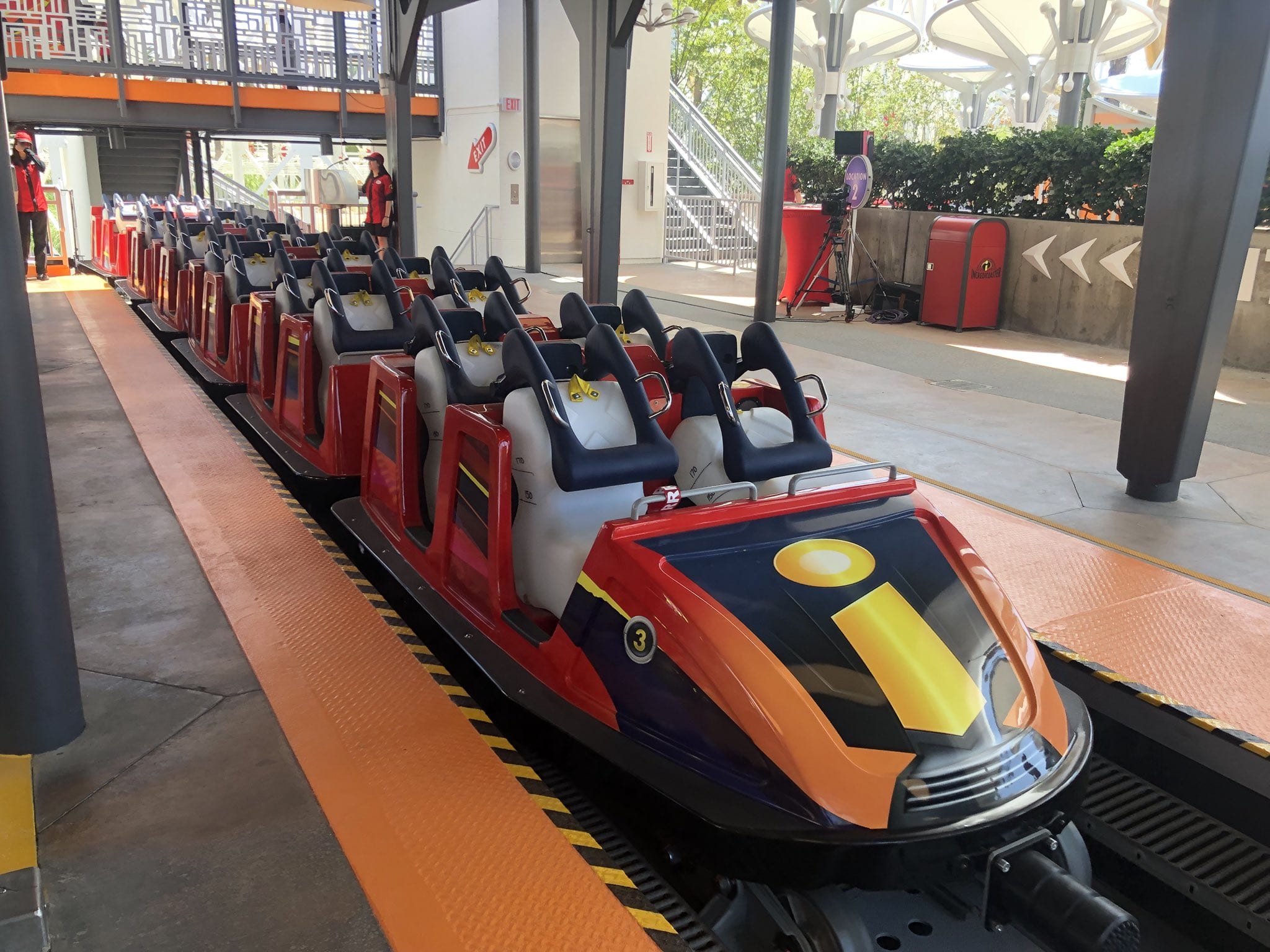 But that's what happened to Guests last month on the IncrediCoaster at Disneyland Resort in California.
The coaster originally opened in 2001 as the attraction called "California Screamin," and perhaps during this scenario, that name would have been more fitting. According to this video, posted by Rebecca Diamond (@shinebrightbeccadiamond), the coaster failed, and Guests aboard were forced to wait for almost an hour before being rescued.
And to make matters worse, the entire scenario took place while the temperatures were in the 40s.
In 2018, the coaster was reimagined and became the IncrediCoaster, inspired by PIXAR's The Incredibles and The Incredibles 2. The opening of the newly-themed coaster was part of the debut of PIXAR Pier at Disneyland.
Before Guests board the coaster, they see a pre-show which serves as a layout for the ride's storyline. Guests watch the Incredibles family on TV screens above them as they wait in the pre-show queue. Guests board the coaster and are immersed in the story of the attraction. The story actually focuses on Jack-Jack, the youngest member of the Incredibles family. Once again, his unbridled superpowers have taken over.
In the first tunnel Guests enter, Dash races after his little brother, hoping to catch him, but to no avail. In the second tunnel, Mr. and Mrs. Incredible used their powers to try to catch baby Jack-Jack, but even their strength and super-elasticity are no match for the super baby.
RELATED: Check out these "Incredibles"-themed Guest rooms at Disney's Contemporary Resort!
In the last tunnel, Violet Incredible creates an invisible force field, hoping to keep Guests safe from a fire that is Jack-Jack's doing, and at the end of the experience, Jack-Jack is super-sized but contained inside a cookie. Thanks, Edna Mode.
It must have been unnerving at best and completely horrifying at the worst for Guests stuck aboard the IncrediCoaster while they waited to be rescued by Cast Members. We should note that once Guests were rescued, they were forced to walk down multiple flights of stairs to get back onto solid ground.
No word on Mr. Incredible's whereabouts during the incident, but we're thinking some of those Cast Members might actually be undercover supers as well!