Magic Kingdom is finally getting its first lounge, and the location's Pirates of the Caribbean theme will add to the excitement of the new guest experience at Adventureland.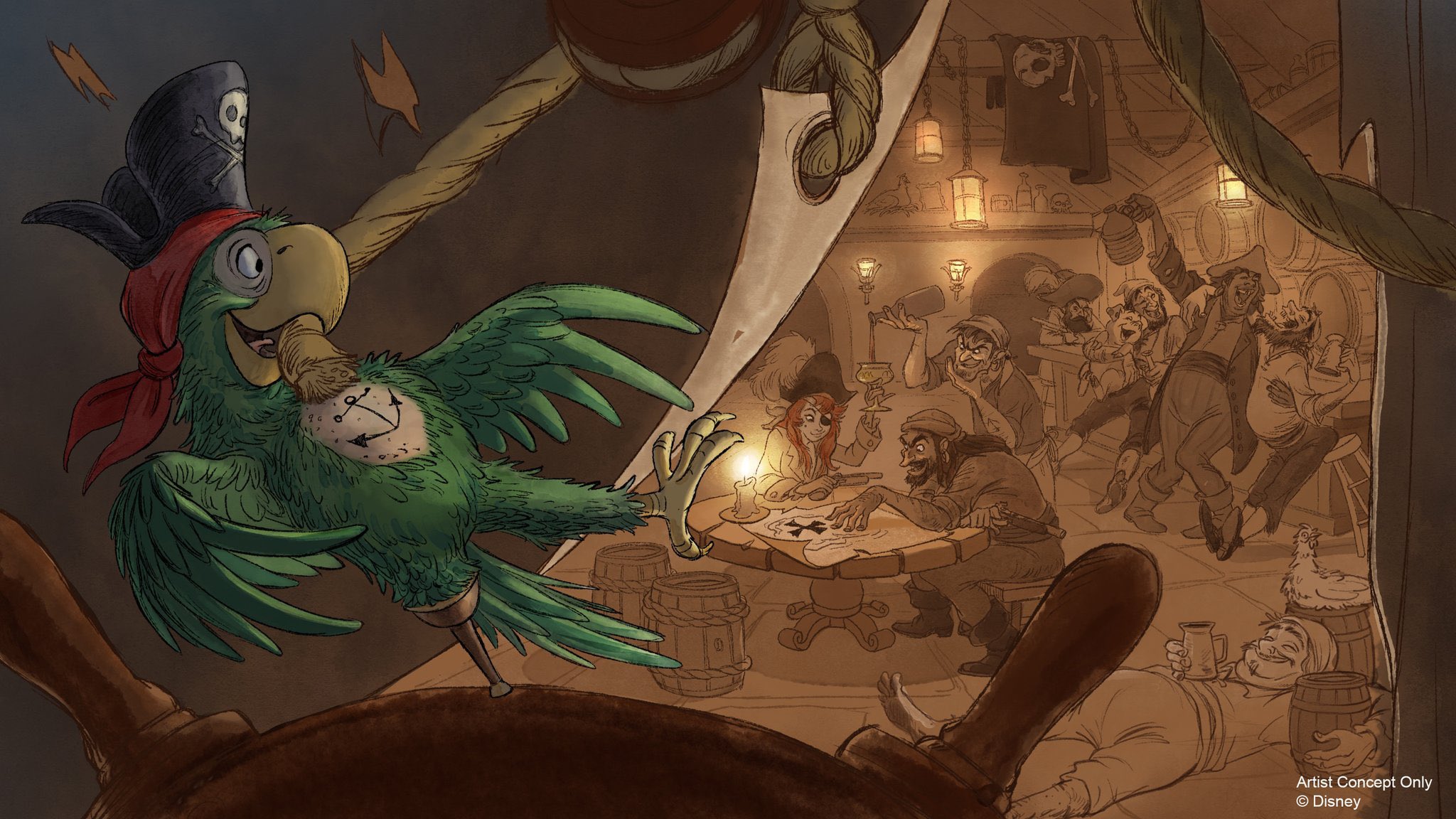 RELATED: Disney Scraps an Entire Attraction Citing an Unsolvable Problem for Guests
An exciting new addition is coming to Adventureland at Disney World's Magic Kingdom, per Walt Disney Imagineer Chris Beatty. On Saturday morning, Beatty took to the stage during the live Destination D23 event held at Disney's Contemporary Resort near Magic Kingdom Park at the Walt Disney World Resort. The new experience will be the first-ever lounge-type location in the park.
Peg-Leg Pete, the so-called "Barker Bird" in the Pirates of the Caribbean attraction, will finally make his swashbuckling return to Adventureland after being forced to walk the plank in 1975. 
The new location will be inspired by Disney's Pirates of the Caribbean and will have the look and feel of a tavern. It won't only be a place for food and drinks with a swashbuckling theme; it will also serve to extend the experience of Pirates, allowing guests to dive deeper into the story of Captain Jack Sparrow, his scurvy crew, and the adventures they have on the high seas.
A new Pirates of the Caribbean-themed lounge is coming to Adventureland at Magic Kingdom Park.

This first-of-its-kind experience will extend the story of Pirates of the Caribbean. Imagineers are in the design process now—more details to come in the future! #DestinationD23 pic.twitter.com/xeMLwMZJBg

— Disney D23 (@DisneyD23) September 9, 2023
No specific date was revealed for the completion of the new dining location, as Imagineers are currently in the design process for the tavern. More details will be shared in the future.