Disney has just made an exciting Moana-themed announcement, and fans of the animated film, live entertainment, and Disney Cruise Line will be thrilled about the new addition.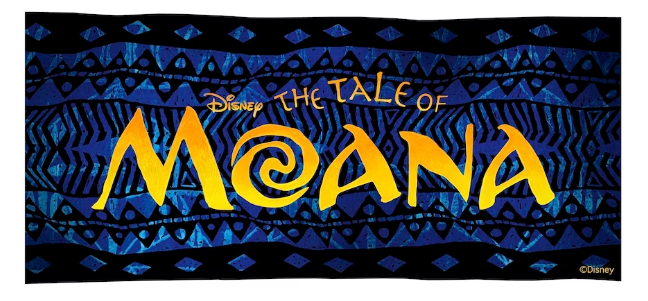 On Tuesday morning, Disney shared an exciting announcement that serves as more thrilling news about Disney Cruise Line's newest ship, the Disney Treasure: the ship will debut with a Broadway-style show inspired by Disney's Moana (2016) that will feature an all-new adventure as part of Moana's storyline.
Disney Cruise Line's Newest Fleet Member
The newest ship to join the Disney Cruise Line fleet was first announced years ago when the company revealed its plans for two more ships to be built for the fleet following the completion of the Disney Wish, which made its maiden voyage on July 14, 2022. Fans first learned the new ship's name during the 2022 D23 Expo, held in Anaheim, California.
Disney describes the new ship as colorful with brand-new venues–a ship that will offer passengers vibrant, heartfelt adventures while aboard ship.
From venturing to colorful plazas in Mexico to navigating the jungle and traveling below the ocean's surface, the theme of adventure will thread brand-new venues with familiar guest-favorite spaces on board the Disney Treasure. Vibrant, heartfelt adventures from Disney and Pixar will lend inspiration for two all-new venues onboard the Disney Treasure.
Jumbeaux's Sweets will also be on board the new cruise ship. Inspired by Disney's Zootopia and Jumbeaux Cafe in the story, the new shop will feature vibrant colors and lots and lots of gelato and ice cream:
Surrounded by playful pink interiors, Victorian-style architecture, and an endearing sculpture of Officer Judy Hopps and Nick Wilde, your family can indulge in more than 35 flavors of handmade gelato, ice cream and sorbets, specialty treats, candies, and more.
The beautiful new Disney Treasure will feature Disney theme park-inspired excitement and adventures across the ship, and the entertainment will be a "treasure" in and of itself.
An All-New Adventure with Moana
The latest news about the Disney Treasure ship involves the revelation of an all-new Broadway-style show inspired by Disney's Moana (2016). Titled, The Tale of Moana, the new show will "follow Moana as she embarks on an incredible journey to save her island after she is chosen by the ocean to restore the heart of Te Fiti."
Gramma Tala, Maui, and Tamatoa will be part of the spectacular new show as well, and Disney promises that songs from the iconic soundtrack to the original animated feature will also be part of the show.
For those interested in immersing themselves further into the story of Moana's new adventure, information about auditions can be found on Disney's Careers website by clicking here.