Mickey waffles are the best and now we can get a version of these iconic breakfast treats at home. Eggo now makes Mickey Mouse Waffles!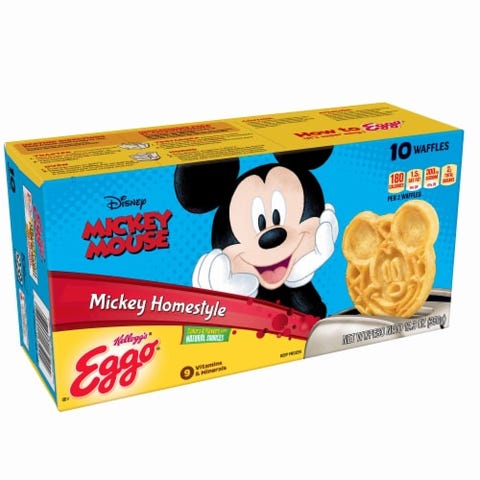 The Mickey waffles come in the brand's original homestyle flavor and feature that same round shape that is easy to pop into your toaster. Instead of the typical waffle texture, the Mickey Mouse waffle has big round ears and a Mickey face similar to the waffles you can get at the Disney parks.
For a no obligation, FREE Quote with new bookings contact our sponsor Magical Vacation Planner by calling: 1(407)442-0289 Or for a free no obligation quote with new bookings you can fill out the form by Clicking HERE!


These aren't the big Mickey waffles we love at Disney; however, they will help us until we get back to the magic. Each box comes with 10 waffles total, making it a good breakfast to have on hand to help get you through the week. The breakfast option is available on Kroger's online site right now, but is likely available wherever you find your Eggo products in the freezer aisle. Kroger sells the 10-count boxes for less than $3 and although prices may vary by location, you can probably expect to pay around that amount.
Get your Mickey waffles for a fun, magic filled start to your day.
Source: delish