Happy Birthday, Disney Legend, Ruthie Tompson! Ruthie celebrated 110 years on July 22. Check out her impressive work in the Disney company as well as a special video message to Ruthie from Whoopi Goldberg. Plus, want to know the secret to living 110? Check out Ruthie's Q&As below as shared by D23.
On July 22, Disney Legend Ruthie Tompson turns 110, and the birthday celebration is already underway. At the Motion Picture & Television Fund (MPTF) campus where Ruthie resides, the staff has decorated the halls where she lives with her two favorite things: Disney and the Dodgers. "She is very excited to celebrate!" says Jo Obedencio, who works at MPTF and is having a Disney-themed cake created for the occasion as well.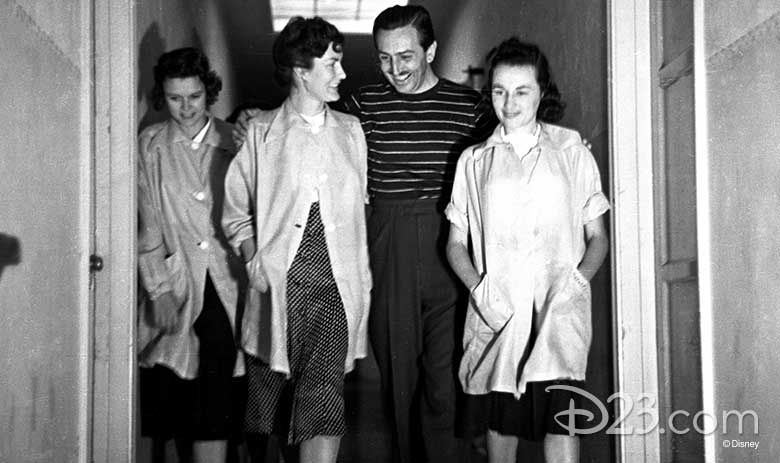 (From L to R): Ruthie Tompson, Dot Smith, Walt and Donna Lupo
Before joining Disney as an Ink and Paint artist to work on Snow White and the Seven Dwarfs, Ruthie was already familiar to Walt and Roy. She grew up near the Disney Bros. Studio on Kingswell Avenue, and Roy had used her and several other neighborhood kids as live-action reference models for one of the Alice Comedies they produced. After Snow White, Ruthie worked on virtually every animated feature up through The Rescuers, before retiring in 1975, having progressed at the studio from inking and painting to working on animation checking and scene planning.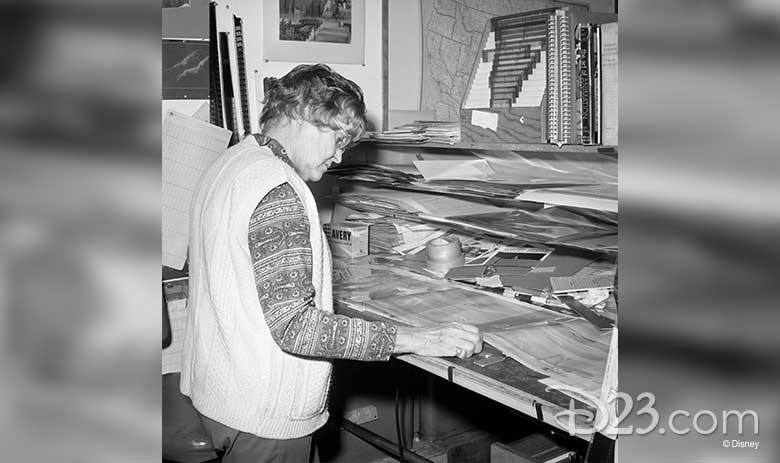 For a no obligation, FREE Quote with new bookings contact our sponsor Magical Vacation Planner by calling: 1(407)442-0289 Or for a free no obligation quote with new bookings you can fill out the form by Clicking HERE!


Disney Executive Chairman Bob Iger wished Ruthie well, saying she's "an amazingly talented artist, a courageous pioneer, and a true Disney Legend, and all of us at The Walt Disney Company salute you and wish you the very best. Keep smiling!" And fellow Disney Legend Whoopi Goldberg, who gave her Minnie Mouse-themed shoes to Ruthie right off her feet after the Disney Legends Awards at D23 Expo 2017, wished Ruthie a happy birthday saying, "Ruthie, you are all that! And when I grow up, if I ever do, I want to be just like you."
We were able to catch the oldest living Disney Legend and ask her the secret to her youthful exuberance.
What's the secret to your longevity?
It's because I'm a vampire! [Laughs] My secret? How can I tell you my secret, because then it won't be a secret! [Laughs] I'm a dummy for living this long. I don't know why I am still here, but I know that I don't want to be revered for how old I am, I want to be known for who I am.
Any wisdom you'd like to share that you've accumulated through the years?
Have fun. Try to do as much as you can for yourself. Remember all the good things in life.
What's your favorite part about living at MPTF?
Without MPTF, I would probably be living on the street somewhere. [Laughs] I want to do as much as I can myself. But when I can't, they take care of me. I am grateful for so many things. I like the people here and I like to be with people I like. My friendships here aren't picked, they just happen and they stay with me.
In honor of Ruthie's milestone birthday, MPTF is planning to dedicate one of their post-production facilities in her name. Find out more here.
Source: D23.com